CeDiploma Features
How to validate the CeDiploma
A CeDiploma can be validated online by one of two ways:
1. Diploma Validation Page: To ensure the degree information is still valid, we highly recommend you visit Carnegie Mellon's validation webpage to perform an additional validation. Enter the 12-digit CeDiD found in the upper corner of the CeDiploma, along with the first two letters of the name as it appears on the diploma.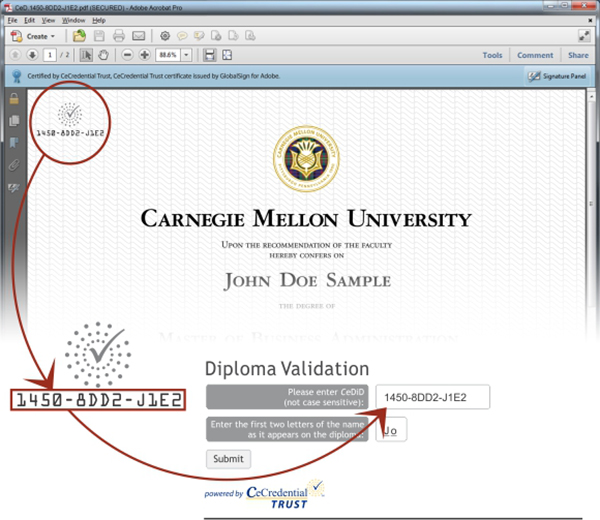 2. Digital Signature: A CeDiploma from Carnegie Mellon is digitally signed by CeCredential Trust. When the document is viewed through Adobe Reader or Acrobat versions 9.0 or higher, it will reveal that a digital signature has been applied to the document. Adobe Reader and Acrobat use a blue ribbon across the top of the document to indicate the document has not been tampered with, and is therefore authentic.