Weibo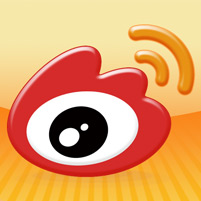 Facebook. Twitter. YouTube. LinkedIn. Pinterest.

Weibo?

With 500 million users, Sina Weibo is one of the world's largest social media sites.

While most Carnegie Mellon University social media accounts are in English, the Alumni Association account on the microblogging service is in Chinese and is getting ready to celebrate its first anniversary.

Students and alumni are using the platform to spread CMU's reputation with a broader audience than ever before.

Yue Ma, a graduate student in the Architecture-Engineering-Construction Management program, said his mother even follows him on Weibo.

"It's one of the most popular sites in China," Ma said.

Ma is the president of CMU's Chinese Students and Scholar Association (CMU-CSSA), one of the largest student organizations on campus. He helped to create the alumni association Weibo account, which launched at the beginning of Chinese Lunar Year 2013.

The account was initially the idea of Wenjuan Jiang (HNZ'11), assistant director of international Alumni Relations with the aid of student volunteers Duo Ding, Pengxuan Chen, Yue Ma, Bosheng An, Yibin Lin and Haoran Liu.  Now run by Jiang and student interns, the account is used to post news, events, stories, photos related to CMU alumni and students.

Sang Xu (E'17) said the CMU Alumni Association writers have a sense of humor and interact well with followers. He said the website is also useful for networking.

"Weibo can be more powerful by making connections with alumni who are well-known in their profession," he said.

One such alumnus is Kai-Fu Lee (CS'88), who has more than 51 million followers. Lee was the founding president of Google China, founder of Microsoft Research Asia and is now an angel investor.

"At first, it was his popularity that drew me to him," Ma said. "Later on, I found his posts were really helpful. He always encourages young people to be creative, innovative and brave."

Jie Zhao, a Ph.D. student in Building Performance and Diagnostics, said the site has a huge impact in China as a grass roots media. Zhao also uses it to keep in touch with CMU connections.

More international students come from China to CMU than any other country. Ma cited a number of reasons for the draw including well-known alumni such as CMU's first Ph.D. student, Mao Yisheng, Lee and John Forbes Nash, Jr., and the university's reputation for drama, business, public policy, engineering and computer science.

He also said the quality of life outside the classroom was important.

"Students care about the life here in CMU other than just studying," Ma said.
Related Links: Kai-Fu Lee | Architecture-Engineering-Construction Management program
---