SAMS' Success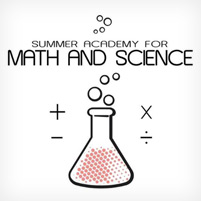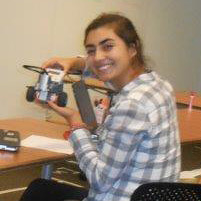 Bianca Llamas
Each summer high school juniors and seniors pack their bags and travel to Carnegie Mellon University for a rigorous program that builds competence and confidence.

The Summer Academy of Mathematics and Science, also known as SAMS, is a six-week experience designed to increase the number of outstanding students from diverse backgrounds who pursue education in science, technology, engineering and math (STEM) disciplines at the nation's top colleges and universities.

The program focuses on coursework, standardized test preparation, hands-on science and engineering projects, and various opportunities for personal and social development.

"Our objective is to really build their confidence, especially the female students," said Ty Walton, director of SAMS and the Carnegie Mellon Advising Resource Center. The program aims to enhance the academic profile of the participants in order to diversify the STEM pipeline. "SAMS students are college bound however, they don't believe that they really can work in the [STEM] arena. When they come and compete against students across the country and see what their potential is their confidence soars."

Such was the case for Bianca Llamas, a 2013 SAMS alumna.

"Each professor had a unique teaching style and way of explaining subject material, which really helped me get a feel for how I learn best. It taught me how to identify what works for me in my understanding of material, as well as showed me where I had trouble grasping concepts and how to go about resolving the disconnect," Llamas said.

SAMS also helped Llamas discover a love for robotics.

"I really enjoyed building and programming the little Lego Mindstorms, and finding ways to complete the daily challenges assigned in class. I know I wouldn't have gotten the chance to experience that at home. Thanks to SAMS I found a new passion that I wouldn't have even thought twice about before," Llamas said.

After returning to Justin-Siena High School in her hometown of Napa, Calif., Llamas felt the summer experience gave her a solid foundation for the upcoming school year.

"During the summer, I was having a hard time keeping up with my calculus class, which worried me because I was signed up for AP Calculus in the fall. But when school started back up again, I realized I couldn't have been more wrong. I was on the complete opposite side of the spectrum, calculus now made perfect sense," Llamas said. "I finished out my first semester with an A."

Nearly 900 students apply annually for 70 spots in the college-preparatory program. Last year, 38 graduates of the program applied to CMU. Twelve are now freshmen.

"The seniors take a writing course, which is designed to prepare them for the college admissions essay," Walton said.

For Llamas, that's exactly what it did.

"The SAMS college workshops and writing classes were immensely helpful. I learned everything from how to handle a college interview, to how to effectively write a personal statement. I was able to really get a feel for what admissions officers are looking for in applicants," she said.

The SAMS motto, "To Make Good Students Excellent," rings true for Llamas, who has applied to many top-tier universities — her top three choices are CMU, Duke and Columbia.

"SAMS has really made me into a more responsible and mature student. I got a glimpse at what my life is going to be like in just a few short months. I understand there will be times when I'm going to feel overwhelmed and I will need help succeeding, but thanks to SAMS I learned how to deal with it and how to move forward," Llamas said.

This summer's program will run June 28–Aug. 9. The deadline for applications is April 1.
Related Links: SAMS Enrollment Information | Press release: Success STEMS From Carnegie Mellon's Summer Academy for Mathematics and Science
---