For the Common Good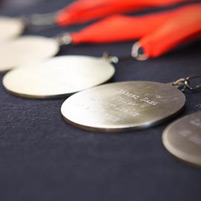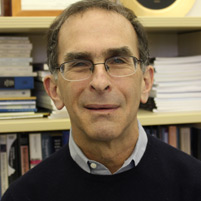 Daniel Nagin
Carnegie Mellon University's Daniel S. Nagin was recently recognized for his efforts to improve society through research and influence over public policy.

The American Academy of Political and Social Science (AAPSS) has elected Nagin along with six other scholars as 2014 fellows, including U.S. Sen. Elizabeth Warren (D-MA).

"We're very pleased that each of these extraordinarily accomplished individuals will join the Academy this year," said Douglas Massey, President of the AAPSS and a Princeton University sociologist. "Each has made essential contributions to our understanding of how American society functions and whether our public policies act in the common good."

Nagin, who is the Teresa and H. John Heinz III University Professor of Public Policy and Statistics, associate dean of faculty at CMU's H. John Heinz III College and an alumnus of the university, was cited for his work in using statistical methods to analyze criminal and antisocial behavior over the course of individuals' lives.

In announcing the AAPSS Fellows, Massey praised Nagin and fellow honorees for their scholarly work and role as public servants.

Nagin developed a statistical methodology called group-based trajectory modeling that has revolutionized the study of data that track individual development over time. Application of the method to these data has made clear that the developmental origins of criminal and violent behavior can be traced to very early in life. This finding underscores the importance of early interventions into the lives of children at high risk of following developmental trajectories that contribute to violence in adolescence and beyond.

The AAPSS has elected 93 fellows since founding the program in 2000. The 2014 fellows will be honored at a ceremony on May 8 in Washington, D.C.

Nagin was awarded the Stockholm Prize in Criminology in October for his research showing that imprisoning offenders generally fails to reduce repeat offending and may even exacerbate relative to community corrections options. His work helped to support the first decline in four decades in the U.S. incarceration rate.

Nagin earned his bachelor's and master's degrees from the Graduate School of Industrial Administration (now the Tepper School of Business) in 1971. He completed his doctorate at the School of Urban and Public Affairs (now the Heinz College) in 1976.

Learn more about Daniel Nagin and his research in the January 2014 issue of Carnegie Mellon Today magazine.
Related Links: Stockholm Prize | Heinz College | News Brief: Current Research Insufficient To Assess Deterrent Effect of Death Penalty, Report Finds | Family Ties
---