Language Arts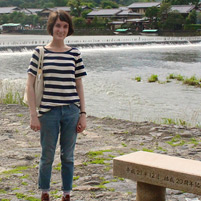 Dervla McDonnell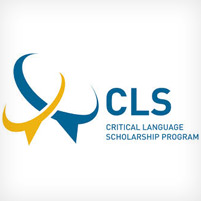 U.S. Department of State Critical Language Scholarships (CLS) are among the most competitive awards for language programs. When Dervla McDonnell (A, DC'15) was awarded one in 2013, it was quite an accomplishment.

The Carnegie Mellon University junior has won her second CLS scholarship, making her one of the very few participants to win back-to-back awards.

"With an acceptance rate of less than 10 percent, CLS is one of the most prestigious language programs for U.S. citizens," said Yoshihiro Yasuhara, assistant teaching professor of Japanese Studies. "So receiving the fully funded scholarship for a second year in a row like Dervla McDonnell did is quite something."

The State Department's program teaches students 13 critical foreign languages in an abroad, intensive summer school format, with speaking classes each morning, and reading and writing instruction in the afternoons.

"Their goal is to make it so if they dropped us off in the middle of Japan, we could speak and read to get by," McDonnell said. "It's not a typical way of teaching a foreign language — it's more focused on being able to speak naturally and practice conversations that you would actually have."

During her first summer, McDonnell, who is majoring in fine arts and Japanese Studies, said she was initially scared. Afraid of making mistakes, she was reluctant to speak during class.

"Halfway through, I decided that if I'm here, I need to talk because that's how I will learn. I got used to the idea of making mistakes and learning from them," she said.

McDonnell's professors in the Modern Languages Department's Japanese Program are not surprised that she's having so much success with the language and CLS.

"Dervla is highly motivated in her study of Japanese, adopting a responsible and autonomous approach to her coursework," said Yasufumi Iwasaki, associate teaching professor of Japanese. "She also takes keen interest in other languages and cultures because she wants to become a well-rounded, tolerant and open-minded person, which her parents encouraged her to do.

"The scholarship helped Dervla further cultivate her competence in the Japanese language and culture through meaningful interactions with Japanese people and frequent visits to various historical and cultural sites."

McDonnell also credits her professors with helping her win the second, unlikely scholarship.

"CMU's Japanese Program is small, but it's a powerhouse of really great people and everyone has been fantastic from helping me declare a second major in Japanese to helping me apply for the State Department scholarship twice," she said.

McDonnell will return to CMU this fall. She's still considering her options for what comes next.

"Teaching in the Japanese government's JET Program where English speakers teach in public schools is a possibility," McDonnell said. "I'm also interested in language studies and linguistics. I'm figuring it out."

Yasuhara said he sees a bright future for McDonnell.

"It is truly exciting to see a student like Dervla make steady progress not only in the Japanese Program at CMU, but in Japan where she can renew her understanding of Japanese culture, while further improving her Japanese proficiency," he said. "It means a lot for CMU's Japanese Program that has continuously developed the curriculum to provide our students with opportunities to integrate communicative skills in the Japanese language with their understanding and analysis of Japanese culture and society, in the hopes of finding reflections on both Japan and their own countries."
Related Links: Dietrich College | Modern Language Department | Japanese Studies
---