Remembering Steven Klepper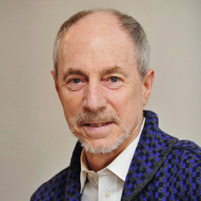 Steven Klepper
The late Steven Klepper left lasting legacies in everything that he did at Carnegie Mellon University and beyond.

For research that bridged gaps between the study of entrepreneurship and mainstream economics, Klepper was recognized as the best of the best, even winning Sweden's prestigious Global Award for Entrepreneurship Research in 2011. 

And, as a teacher, Klepper inspired thousands of CMU undergraduates with his introductory economics class, famously dubbed "Kleppernomics."

To celebrate Klepper's career of innovation as a scholar, teacher and mentor, the Dietrich College of Humanities and Social Sciences and the Department of Social and Decision Sciences held an international conference and community memorial on Friday, Oct. 17.

"Steve was an outstanding researcher and educator," said Richard Scheines, the dean of the Dietrich College. "I had the incredibly good fortune of knowing him for over 25 years, not only as a partner on the tennis court, but also as a collaborator, as a regular source of great conversations on all matters of philosophy and economics, and as a treasured friend who lived across the street." 

Klepper, who joined the CMU faculty in 1980 and had an additional appointment in the Tepper School of Business, explored why innovative industries experience shakeouts and end up dominated by a small number of producers, and why some industries become clustered geographically. He made fundamental contributions to the study of industry evolution, particularly in high-tech industries.

Klepper was instrumental in establishing CMU as a top institution for the study of entrepreneurship and innovation management. He was the founding director of CMU's Ph.D. Program in Strategy, Entrepreneurship and Technological Change and a joint program with two universities in Lisbon, Portugal.

At the time of his death, he was completing "Experimental Capitalism," a book on his research designed for a general audience that his Social and Decision Sciences Department colleagues are working to finish and publish.

More than 65 colleagues and scholars from North America, Europe, Scandinavia, Japan and South America will attend the conference featuring presentations ranging on everything from industry evolution to economic growth and from spinoffs and the ascension of Silicon Valley to the fundamental processes explaining industry clustering.

"Steven Klepper's scholarly work was known — and praised — throughout the world," said David A. Hounshell, the David M. Roderick Professor of Technology and Social Change who is organizing the conference and memorial with Francisco Veloso, dean of the School of Business and Economics at Universidade Catolica Portuguesa in Lisbon, and an affiliate of CMU's Department of Engineering and Public Policy. 

Hounshell added, "Students at all levels, including his closest colleagues and collaborators, knew what it meant to be 'Klepperized' after a face-to-face session with this master teacher and economist."

Through "Kleppernomics," Klepper taught more than 12,000 CMU undergraduates from every school and college including approximately 300 current students. His attention to individual students — despite filling the university's largest lecture halls — remains one of his most memorable qualities.

Ashish Thakrar (DC'12), who is pursuing a medical degree at the University of Pennsylvania School of Medicine, credits Klepper and "Kleppernomics" for his motivation to pursue a career in health and development economics.

"Professor Klepper was engaging, passionate and challenging," Thakrar said, who will speak at the public memorial 5–6:30 p.m. in Posner Center. "He made the class exciting and worthwhile for students from all disciplines."

Fifth-year senior Shreepal Shah, majoring in computer science and human-computer interaction, also will share memories of Klepper — as a student as well as a teaching assistant.

"One thing I learned from him is the value of perseverance, patience and hard work," Shah said.

Additional scheduled speakers include Serguey Braguinsky, associate professor of economics and social and decision sciences, and Arielle Klepper, Klepper's daughter. Dean Scheines will offer concluding remarks about his long-time friend, neighbor, co-teacher and collaborator.

The Ewing Marion Kauffman Foundation — known as the "foundation for entrepreneurship" — is co-sponsoring the conference and memorial events.
Related Links: Dietrich College | Social and Decision Sciences | Steven Klepper Obituary | Kleppernomics | Conference and Memorial Event Info
---