Puzzle Me This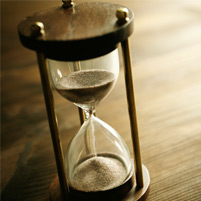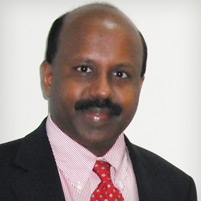 Raja Sooriamurthi
You have a 7-minute and an 11-minute hourglass — what's the simplest way to time a 15-minute boiled egg?

According to Carnegie Mellon University's Raja Sooriamurthi, solving this puzzle is more than fun. It's a great way to boost out-of-the-box thinking and creative problem solving.

"The ultimate goal of puzzle-based learning (PBL) is to lay a foundation for students to be effective problem solvers in the real world," said the associate teaching professor of information systems in the Dietrich College of Humanities and Social Sciences.

As Sooriamurthi explains it, effective real-world problem solving requires a student to acquire three sets of skills: dealing with ambiguous conditions, harnessing area-specific expertise and applying generalized critical thinking.

For the first two categories, the issues in question determine the knowledge necessary. For example, a multidisciplinary team can tackle the complex question of how to increase hospital patient compliance or a student can take a specific course to learn circuit theory.

PBL, on the other hand, develops transferable critical thinking and abstract reasoning skills — a biologist, a musician and an artist should all be able to solve the same puzzle, as Sooriamurthi says.

He debuted a semester-long freshman seminar on PBL in 2009, after exploring the topic with fellow puzzle enthusiast and original developer, Zbigniew Michalewicz. At CMU, the popular approach has since expanded "up, down and outside of the college curriculum," as well as across disciplines and campuses.

Sooriamurthi has offered courses to, among others, CMU-Qatar freshmen, CMU-Australia graduate students, Osher Life Long Learning participants and Cèilidh Weekend parents and alumni.

"This class was quite a delight — it brought fun to problem solving through challenging puzzles, brain teasers and exciting and engaging discussion," said Peter Podniesinski (DC'16), a PBL freshman seminar participant.

"Essentially, I was forced to think outside-the-box, which for me, is such an important skill," he added. "As an information systems major, it has helped me with my coding work. If I get stuck, this class taught me many different ways to attack such a challenge. I'll definitely be able to use these skills in many ways in the future."

While presenting PBL workshops at pedagogy-oriented conferences from India to the UAE, Sooriamurthi and his colleagues were peppered with questions regarding how one could best employ the techniques. In response, the team completed the book "Guide to Teaching Puzzle-based Learning," (Springer 2014) dedicated to helping other educators utilize the approach.

Sooriamurthi also plans to continue offering classes and workshops on PBL in a variety of contexts. So how many students can he help increase their problem-solving skills? It's a puzzle he's happy to solve.
Related Links: Dietrich College | Information Systems Program
---