Admired Educators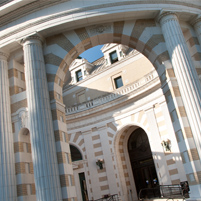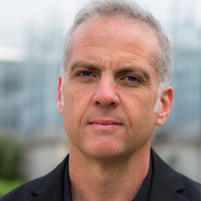 John Folan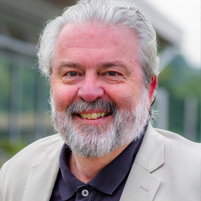 Steve Lee
A great program needs outstanding teachers.

School of Architecture Head Steve Lee and T. David Fitz-Gibbon Associate Professor John Folan have each been recognized among "30 Most Admired Educators" for 2015 by DesignIntelligence, a bi-monthly publication of the Design Futures Council.

Thanks to educators like these, the next generation of Carnegie Mellon University-educated architects will employ deep disciplinary expertise and the agility to solve an ever-broadening range of problems.

Matt Adler (A'14), who is a junior architectural professional for SOM's New York City office, said that Lee and Folan were instrumental to his career.

"Both Steve and John have an immense amount of experience both in the profession of architecture and in an educational environment," Adler said. "The knowledge they bring to the table within their respective studios is informative and critical to shaping students' learning experiences via real-world design issues."

Ming Ming Lin (A'12) currently is an Urban Design Build Studio (UDBS) Fellow. Folan is director of the UDBS, where he draws on his wealth of industry experience to help his students develop regionally specific, appropriate and affordable urban architectural interventions for traditionally under-served communities in Allegheny County.

"I admire John in a myriad of ways but the one that will always be the strongest is his dedication to working with and for underprivileged communities to better their built environment," Lin said. "Professor Folan sets a real world tone to his teaching as the courses and projects he is involved in with students are real and professional-level work."

Lin worked with the UDBS during his fourth and fifth years of school. He stayed in Pittsburgh and continues to work for Folan in private practice along with being named a fellow, a position set up by Lee.

Rebecca Shore Schmidt (A'08) said that working on the 2007 Solar Decathlon Team was a highlight of her time at Carnegie Mellon. Lee was the coach for the team and her adviser.

"Steve really pioneered that effort. He brought together students and faculty from multiple disciplines within CMU to realize the end product," said Schmidt, who is now associate director for CodeGreen Solutions, which offers consulting to make buildings more sustainable.

As part of the experience, Schmidt and other students worked with a team from Germany's Technische Universität Darmstadt. One of the Darmstadt team members is now married to Schmidt. Upon graduating, Schmidt won a Fulbright to study for her master's degree in architecture and energy-optimizing building at Fachhochshule Köln in Germany.

"Steve was a major influence in my career," she said. "At the School of Architecture, we designed buildings that could float on clouds, and Steve taught us how to carry out our designs to create something that could become built. He always took our designs to the next level and made them real."

DesignIntelligence annually identifies 30 exemplary design educators, based on the recommendations of thousands of design professionals, academic administrators and students. Honorees were lauded in the publication's November/December 2014 issue.

Lee was described as "a progressive, flexible thinker with a passion for education and a vision for Carnegie Mellon's architecture program." Architecture head since 2009, Lee began teaching at CMU in 1981. He received both his B.Arch (1971) and Master of Architecture in Advanced Studies (1977) from Carnegie Mellon.

Folan, who joined CMU's faculty in 2009, was praised for his no-nonsense method of teaching. A rigorous instructor, he teaches the profession rather than a focus on architecture.

"He brings real-world experience and real aspects of the industry into his studio, which his students appreciate," DesignIntelligence reported. "Inspiring and hard-working, he motivates his students to go after their future and beat the odds."

The Design Futures Council is an interdisciplinary network of design, product and construction leaders exploring global trends, challenges and opportunities to advance innovation and shape the future of the industry and environment.

In addition to honoring excellent educators, the DesignIntelligence report ranks architecture and design schools through surveys of students, administrators, and professional practice organizations. In the 2015 report the Carnegie Mellon School of Architecture's undergraduate architecture program was ranked 11th in the nation as well as fifth in the east, sixth in computer applications, and sixth in sustainable design practices and principles.
Related Links: School of Architecture | DesignIntelligence
---