In Common Pursuit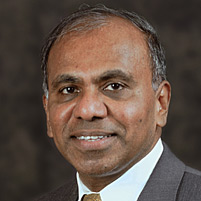 Dr. Subra Suresh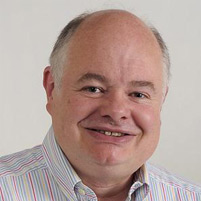 Lorenz (Larry) T. Biegler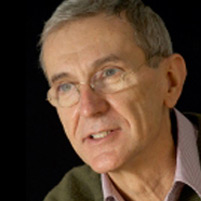 Jose M.F. Moura
Their fields of expertise may be disparate — reducing pollutants and emissions, verifying electronic voting systems, improving communication between wireless internet routers — but six of the newest members inducted to the National Academy of Engineering have one very important thing in common: Carnegie Mellon University.
Two Carnegie Mellon professors and four alumni were recently elected into the National Academy of Engineering (NAE). The alumni honored were Scripp's Research Institute Professor Donna Blackmond (E'84), Stanford University Professors Craig T. Bowman (E'61) and David Dill (S'83, '87), and Pradeep Sindhu (S'83,'84), Vice Chairman, CTO, and Founder of Juniper Networks.

Also elected were Jose M.F. Moura and Lorenz "Larry" T. Biegler, professors in the university's College of Engineering. Biegler is a University Professor and the Bayer Professor of Chemical Engineering, and Moura is a University Professor of Electrical and Computer Engineering, and Biomedical Engineering, and head of the Carnegie Mellon Portugal Program.

"This honor is another great way to showcase Carnegie Mellon and our unique place in solving some of the world's most pressing issues, through research that will lead to more efficient manufacturing processes, cheaper and cleaner energy, and better living," Biegler said.

"I am both pleased and proud to be honored by my peers with election to the NAE as I continue with students and colleagues to pursue the challenges of making sense from the huge amounts of social, economic and hard data that inundate our everyday life," Moura said.

The U.S. government created the NAE and its sibling organizations (the National Academy of Sciences, the Institute of Medicine, and the National Research Council) as self-governing non-profits in 1964. For nearly 50 years, the NAE has recognized excellence in the far-reaching disciplines of engineering by electing members who lead their respective fields and who make uncommon and innovative advancements.

"Election to the NAE is among the highest honors that can be given to an engineer," said James Garrett, dean of the College of Engineering. "This is an extremely high honor for them, their departments, our College, and for Carnegie Mellon University."

At least four dozen members of the CMU community are NAE members, including President Subra Suresh, who was elected in 2002, and President Emeritus Jared Cohon, who was elected in 2009. Members can participate in the NAE's various programs and initiatives, which include conferences and workshops, volunteer peer reviewing and education and outreach.

Out of the many thousands of engineers, researchers and educators in the U.S., the NAE elected just 69 members this year, making the six appointees affiliated with Carnegie Mellon a significant number.
Related Links: College of Engineering | NAE website | Read press release
---