CMU at World Economic Forum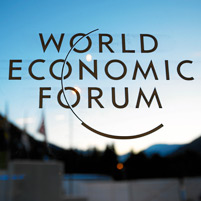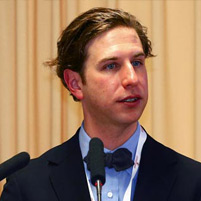 Noah Smith
President Jared L. Cohon, professors Justine Cassell and Noah Smith, and former Computer Science Department head Jeannette Wing recently represented Carnegie Mellon University in Davos-Klosters, Switzerland, where the World Economic Forum's Annual Meeting took place from Jan. 23–27, 2013.

CMU is one of only 25 universities in the world invited to be a member of the Forum through its Global University Leadership Forum (GULF). GULF brings together leaders from the best universities in the world to foster collaboration in global policy and help shape the agenda of the Forum.

Members of the Forum include some of the world's foremost business, political and academic leaders who take part in shaping global, regional and industrial agendas.

Discussions across the Forum focused on how to thrive, lead and compete while demonstrating strategic agility and resilience in what is the most complex era in human history.

Cohon participated in a panel discussion titled "The Disruptive University," which considered how new models of collaboration with and among universities are spurring innovation. He also moderated a discussion on entrepreneurship for fellow GULF institutions.

Wing served on a panel regarding "Decoding the Digital Gender Divide" and presented an "IdeasLab" session called "Reinforcing Critical Infrastructure with Cyber Experts."

She also discussed computational thinking in a one-on-one talk titled "An Insight, An Idea with Jeannette Wing." (Watch a webcast of the talk.)

Cassell, the Charles M. Geschke Director of the Human-Computer Interaction Institute, was part of panel discussions titled "STEM + ART = STEAM" and "Man versus Machine." Head of the Forum's Global Agenda Council on Robotics and Smart Devices, Cassell also moderated a panel titled "Shared History."

CMU also hosted a private breakfast on the topic of harnessing big data, a key differentiator in organizations today. Smith, the Finmeccanica Associate Professor of Language Technologies and Machine Learning, and members of Cognizant Technology Solutions, where CMU alumnus and trustee Francisco D'Souza is CEO, provided insights during the event.

Since 2011, more than a dozen CMU professors, researchers and administrators have participated in the Forum's proceedings.
Related Links: About the Annual Meeting | CMU and the World Economic Forum | World Economic Forum | WEF Summer 2012 | WEF Winter 2012
---