First-Generation Dedication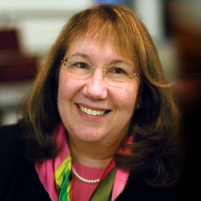 Toni Ungaretti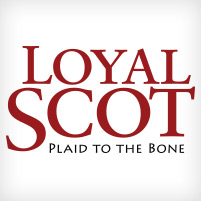 As a first-generation college graduate, Toni Sapet Ungaretti (MM'70) said a scholarship to attend Carnegie Mellon University changed her life.

As the president of the CMU Alumni Association Board, she's committed to strengthening the relationship between CMU and its alumni and to supporting the university that "gave her a chance."

"I am grateful to Carnegie Mellon for providing scholarships and work-study opportunities that enabled me to be the first member of my family to attend college," Ungaretti said. "My father was a brakeman on the Union Railroad and the cost of tuition was more than our annual income. CMU gave me scholarships that made it feasible for me to attend."

Her husband, Robert (E'70), head of the CMU Maryland alumni chapter, agrees.

"Bob has a similar story — his father was a waiter and he was a first generation college student. CMU provided him with scholarships, and today he is an entrepreneur who has started three computer systems engineering companies," Ungaretti said. "Going to Carnegie Mellon literally and totally changed the trajectory of both of our lives." One of their two children, Ryan Ungaretti (E'03, E'04), is also an alumnus and a software engineer for Boeing.

The Ungarettis maintain their support as Loyal Scots, a program that recognizes alumni and students who show their pride not only by making gifts annually, but also participating in events and activities with CMU.

And they've established a scholarship with a priority to support a first-generation college student, hoping to give others that same chance. It's in the same spirit that Andrew Carnegie founded the institution, when he sought to create a place where children of working-class families could learn useful skills, trades or crafts which, Carnegie maintained, were fundamental to improving communities, instilling self-discipline, and living a satisfying and productive life.

"We give to keep the university strong which also increases the equity of our degrees," Ungaretti said. "CMU is an awesome place. I don't know of too many universities whose initial purpose was to give working-class people opportunities. There's a lot of power in that."

A course in child development at CMU motivated Toni toward a career focused on advancing learning and led to a Ph.D. in Human Development from the University of Maryland.

Ungaretti credits CMU's interdisciplinary environment and creative problem-solving orientation for supporting her interest in developing graduate and professional programs focused on learning outcomes across education, business, nonprofits and the health professions at Johns Hopkins University. Ungaretti leads assessment in the School of Education and directs the Master of Education in the Health Professions program — an interprofessional partnership among five Johns Hopkins schools in which interdisciplinary faculty teams promote hypotheses-based teaching and educational scholarship among advanced professionals in medicine, nursing, public health and the allied health professions.

It's the type of collaboration that's never happened before at Johns Hopkins.

"At CMU, we were taught to be problem solvers and to think out-of-the-box, to think about how different disciplines can inform what you do," Ungaretti said.

And she's continuing to think creatively in her work with the CMU alumni association.

"I'm passionate about the efforts of the alumni association to strengthen the mutually beneficial relationship between the university and the alumni," she stressed. "We're looking for ways to build that bridge for students and making it stronger for alumni."




Are you a Loyal Scot? The college or school with the highest percentage of Loyal Scot alumni by June 30 wins the 2012-2013 Loyal Scot College Challenge with a $100,000 endowed student support fund! Get involved and make your gift today. Every dollar counts!
Related Links: Make a gift | Loyal Scot Challenge | Loyal Scot homepage | Alumni Association
---