Stockholm Prize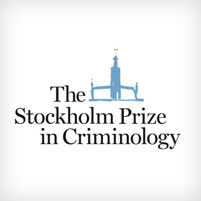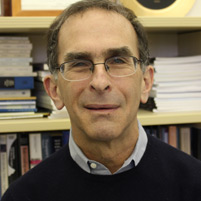 Daniel Nagin
Carnegie Mellon University's Daniel S. Nagin has been awarded the Stockholm Prize in Criminology. The ceremony was held at City Hall in Stockholm, Sweden.

The international prize, sponsored by the Swedish Ministry of Justice with major contributions from the Torsten Soederberg Foundation, is awarded for outstanding achievements in criminological research or for the application of research results by practitioners for the reduction of crime and the advancement of human rights. The award was presented by Sweden's Minister for Justice, Beatrice Ask.

Nagin shared the award with Stanford University's Joan Petersilia. They were honored at the 2014 Stockholm Criminology Symposium.
"Professor Dan Nagin's insightful scientific approach to the study of incarceration has already had impact on one of America's most pressing social concerns, one that affects individuals, families and government at all levels. The Stockholm Prize is a well-deserved recognition of his powerful contributions to his field, and an endorsement of the importance of serious research in criminal justice as a contribution to the social good," CMU President Subra Suresh said.

The Teresa and H. John Heinz III University Professor of Public Policy and Statistics, associate dean of faculty at CMU's H. John Heinz III College and an alumnus of the university, Nagin has led the development of evidence showing that imprisoning offenders generally fails to reduce repeat offending, and more often may increase crime rates, relative to community corrections options. His work helped to support the first decline in four decades in the U.S. incarceration rate.

Nagin started researching crime as a Ph.D. student at CMU in 1973.
"In a serendipitous encounter with Al Blumstein, I asked how long this demographic bulge would affect crime rates," Nagin said. "Al said he didn't know, but, in the best tradition of CMU, he said we should try to find out ourselves.
"That encounter changed my academic career. I thought I was going to work on health policy. Instead, ever since, I've been working on questions related to crime and violence and criminal justice policy."
Blumstein, the J. Erik Jonsson University Professor of Urban Systems and Operations Research, received the Stockholm Prize in Criminology in 2007. Nagin is the second Heinz College faculty member to win the award, which was established in 2006.
The incoming editor of Criminology and Public Policy, Nagin has published more than 140 peer-reviewed papers in leading journals from a wide range of fields, including criminology, sociology, statistics, demography, economics, psychiatry and psychometrics.

Based on the strength of his expertise in deterrence, the U.S. National Research Council asked Nagin to lead its Committee on Deterrence and the Death Penalty in 2012. The committee's report challenged presumptions about the death penalty's ability to deter potential murders and concluded "research to date on the effectiveness of capital punishment on homicide is not informative about whether capital punishment decreases, increases or has no effect on homicide rates."
In addition, Nagin has taken on the issue of mandatory minimum sentences, arguing that U.S. crime policy has placed a disproportionate emphasis on sentence severity when it should be devoting more resources to effective policing.
His work is being cited in recent news reports regarding the state of Illinois' consideration of a bill to raise the sentence for unlawful use of a firearm to a three-year mandatory minimum.
"Much crime is in response to immediate circumstances — an angry dispute or unsecured property. Police are a more effective deterrent to crime than lengthy prison sentences to acting on opportunities for crime because their presence is more tangible and direct than a distant sanction," Nagin said.
An elected fellow of the American Society of Criminology, he received the organization's 2006 Edwin H. Sutherland Award for research contributions. Nagin is an elected fellow of the American Society for the Advancement of Science and he was awarded a fellowship by the American Academy of Political and Social Science (AAPSS) this year. Nagin was elected along with six other scholars as 2014 AAPSS fellows, including U.S. Sen. Elizabeth Warren (D-MA), at the Newseum in Washington, D.C., in May.

Nagin earned his bachelor's and master's degrees from the Graduate School of Industrial Administration (now the Tepper School of Business) in 1971. He completed his doctorate at the School of Urban and Public Affairs (now the Heinz College) in 1976.

Learn more about Daniel Nagin and his research in the January 2014 issue of Carnegie Mellon Today magazine.
Related Links: Read press release | Heinz College | News Brief: Current Research Insufficient To Assess Deterrent Effect of Death Penalty, Report Finds | Family Ties | No Reason To Panic Over Increase in Murder Rate | Criminology Expert Explains New Numbers
---