An Easy Decision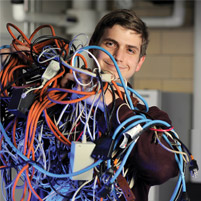 Michael Stevens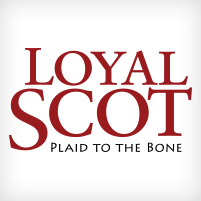 Michael Stevens' (CS'07) connection with Carnegie Mellon University began at the age of 13 — and he has remained active and committed ever since. From generous support to recruiting, the young alumnus embodies 'giving back.'

As a gifted middle-school student with a penchant for dismantling family gadgets, Stevens attended CMU's pre-college program years ahead of his peers. That experience, coupled with the School of Computer Science's (SCS) renown, led him to enroll as an undergraduate.

"I knew CMU was an excellent school," Stevens said. "But you really appreciate it when you get to know the people who are there and learn from them."

Struck by the dedication of the CMU community, he began giving back with his time even before graduation, working for CMU Telefund and on the Senior Gift committee.

His first donation was made during his sophomore year, and as a senior, he contributed with classmates in honor of beloved adviser Mark Stehlik. Stevens relayed how Stehlik, now CMU-Qatar's associate dean for education, advised hundreds of SCS undergraduates. A mentor who gave his cell number to every student, Stehlik would check in upon learning of a weak test score, and even made a wee-hours drive to Ohio to rescue students stranded after a car accident.

"There was great attachment to Mark and appreciation for what he's contributed to the school," Stevens said. "It gets you thinking about what you've received because of what others have put into the school — and at a certain point, it's your turn."

Now at NetApp, a Fortune 500 data management company, Stevens is "still taking things apart," testing products as a quality assurance automation engineer.

And he's still giving back to CMU, with his time and support. He serves on the Andrew Carnegie Society Executive Board, is a Loyal Scot and an Order of the May member. He also recruits and interviews prospective students.

Aside from staying in touch with his CMU friends, there are five alumni on his team and dozens more in NetApp's Pittsburgh office, a number of whom he recruited.

He also funded an ACS Legacy Scholarship — less than three years after graduating.

"I think a lot of recent graduates find themselves in a position where they're able to do so," Stevens noted. "It's just a matter of deciding that it's a priority to give back to the school. To me, it's a pretty easy decision."

And why does he remain so involved?

"I received much more than I've given back," he said. "Not only in financial terms, but personally. For example, I remember just hanging around campus, talking with fellow students about their ideas and they were at the leading edge. Some went on to earn Ph.D.s and publish papers on the same topics we'd been discussing years prior. When you get to spend time with people like that all day, every day, you learn so much and really benefit.

"It's vitally important to donate so that others can have that same experience."
People like Mike Stevens help sustain our vibrant and thriving community.
Please consider a contribution to Carnegie Mellon. We can all make a difference.
Related Links: School of Computer Science | Andrew Carnegie Society | Loyal Scot
---