Alumni Award Honorees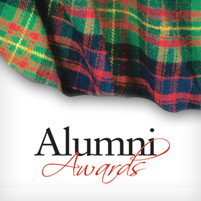 Carnegie Mellon University is proud to celebrate our Alumni Award honorees at the annual Alumni Awards Ceremony on Fri., Sept. 27, 2013, as part of Cèilidh Weekend.

From service to the university to contributions and achievements in the arts, humanities, sciences, technology and business, our alumni, faculty and students are making an impact in their communities and around the globe.

To register for the ceremony — and for additional Cèilidh Weekend details — please visit the website.

This year's honorees are:

Alumni Distinguished Achievement J. Renato Iturriaga (S'64,'67) and Alan Washburn (E'62,'63,'65)

Renato was a professor at Universidad Nacional Autonoma de Mexico (UNAM), where he founded and headed the Center for Applied Mathematics and Systems. He has been an independent consultant as well as member of the board of directors of different private and public institutions and has held executive positions in a number of Mexican government agencies.

Washburn is a Distinguished Professor Emeritus in the Operations Research Department at the Naval Postgraduate School concentrating on decision making in competitive situations with large elements of randomness. He has published three books and about 50 papers in scholarly journals and is an active member of the National Academy of Engineering.

Alumni Distinguished Service Richard Creech (E'84)

Creech is president and principal of Creech Engineers, a 50-person civil engineering, surveying, and mapping firm headquartered in Stuart, Fla. He has served in numerous roles on behalf of the university, including Board of Trustees, Dean's Leadership Council, Alumni Association Board (member and president), and Civil Engineering Advisory Board.

Alumni Achievement Kathryn L. Beers (S'96,'00), James M. Lally (HNZ'00) and Terry F. Yosie (DC'75,'81)

Beers is leader of the Sustainable Polymers Group in the Materials Science and Engineering Laboratory of the National Institute of Standards and Technology. She has published more than 60 peer-reviewed journal articles in controlled polymer synthesis, microfluidic technology for the production and analysis of new materials, and creative approaches to advance green polymer chemistry.

Lally is president and chief medical officer, Chino Valley Medical Center, is recognized in the local community as a charitable and giving physician, who leads by example. His leadership was instrumental in the hospital being selected as a Truven Top 100 Hospital for the second year in a row. He is a member of the International Olympic Medical Committee and serves as team physician for the USA Shooting Team.

Yosie is president and CEO of the World Environment Center, a global non-governmental organization that works with multinational companies, governments and other stakeholders to develop business solutions to societal challenges. He has authored more than 70 professional articles and has served on a number of committees of the National Academy of Sciences and other professional bodies. He has held senior executive positions at the U.S. Environmental Protection Agency and the private sector.

Alumni Service Awards Brian T. Olsavsky (TPR'89), Marullus A. Williams (E'95) and Anne Witchner Levin (DC'73)

Olsavsky is the CFO for the Worldwide Consumer Business at Amazon.com and leads a team of over 300 finance professionals who support the main Amazon businesses in 11 countries throughout the world. A 1989 graduate of the Tepper School, he has been involved with the school for the past 25 years as a corporate recruiter, a founder and first president of the Seattle Alumni chapter, and as a member of the Tepper Alumni Board.

Williams is the president of Limbic Systems, Inc., a Washington, D.C. based IT consulting firm. Marullus graduated from CMU's Information Networking Institute (INI) in 1995, and has since served in a number of volunteer roles on behalf of the department. Since 2007, he has been a volunteer recruiter for INI with a specific focus on recruiting minority and women students.

Levin is assistant dean of Student Affairs at CMU and also director of Orientation and First Year Programs. Over the past 35 years, Anne has served in a variety of roles in Student Affairs. She has helped develop and sustain a number of programs and initiatives, including the Winter Activities Fair; the Kiltie Band Holiday Concert; Madrigal Dinner; Graduate Student Orientation; First Year Orientation; Black History Month; and Martin Luther King, Jr. Day programming.

Recent Alumni Rory O'Malley (A'03)

O'Malley is best known for starring on Broadway in the original company of "The Book of Mormon," for which he received both Tony and Drama Desk nominations. O'Malley is a co-founder of Broadway Impact, a grassroots organization of the theatre community mobilized in support of marriage equality.

Student Service Awards Lenny An (E'11,'12), Shivani Anand Arora (CMU'13) and Sangita Sharma (E'13)

An graduated from CMU in December 2012 with a master's degree in Engineering & Technology Innovation Management. He also obtained his bachelor's degree, studying Chemical Engineering with a minor in Supply Chain Management. During his time at CMU, he complemented his studies by staying involved with various student organizations.

Arora is a graduate of CMU's Qatar campus, where she was an active member of the debate society and a Student Ambassador and heavily involved in service initiatives including organizing English classes for migrant workers in Qatar for two consecutive years, working on fundraisers, and participating in international service trips.

Sharma is currently working for Accenture in Philadelphia, Pa., as a systems integrations analyst. During her time at CMU, she was active in various areas on campus, including the Student Life Office from sophomore to senior year, where she served as a resident assistant, a mentor and finally a head orientation counselor for a first-year residence hall. She was vice president of the Student Body, where she had the opportunity to sit on various committees and advisory councils.

Learn more about the awardees and their achievements on the Alumni Association website.
Related Links: Past Honorees | Cèilidh Weekend
---