The Edge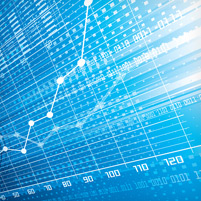 Organizations around the world are struggling to aggregate, analyze and monetize the growing surge of available data.

Banking, healthcare, retail and government entities point to a severe shortage of individuals with the combined business, analytics, IT and communications skills required to be leaders in this field.

That's where graduates from the School of Information Systems and Management at Carnegie Mellon University's Heinz College have the edge. The School's MISM Business Intelligence and Data Analytics (BIDA) concentration is shaping leaders in this arena.

"Data is becoming increasingly important to businesses. Unfortunately, in most firms there is a significant gap between the skills of the managers who need to use data to make better decisions, and the technical staff who understand the details of designing and maintaining large data warehouses," said Mike Smith, a professor at Heinz College.
"The BIDA degree is designed to bridge this gap by training future business leaders who have the managerial, statistical, and technical skills necessary to thrive in a data-driven business environment."

Pawan Khera (HNZ'02, TPR'06) is employed at IBM, which recently hired nine Heinz College graduates who completed many of the business intelligence and data analytics courses that make up the new concentration.

"I chose CMU because of its analytical approach. Its fact-based, hypothesis-driven approach is very valuable and is what a lot of our clients are looking for," Khera said.
Khera says CMU's approachable faculty, projects applicable to the real world, learning how to work well in a group and plenty of opportunities to hone his communication skills prepared him for success.

"Figuring out at better way to articulate your point of view is very crucial in most companies and especially in IBM," he said. "We have a lot of CMU folks in IBM and they've done very well here."

Anthony Giordano, Partner and Enterprise Information Management Service Line Leader at IBM who interviewed the CMU candidates, said, "The curriculum is a very pragmatic, real-world set of class materials that the senior consultants can apply immediately with their clients. The advanced analytic techniques taught at CMU can help our clients understand what they need faster and with better results."
Related Links: MISM-BIDA | Heinz College
---