Beyond the Peace Corps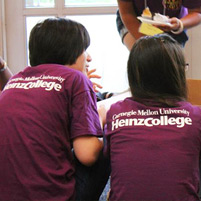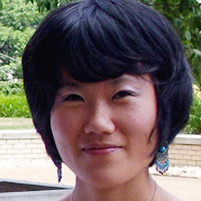 Shan Shi
Upon leaving her Peace Corps assignment in Turkmenistan, Shan Shi (HNZ'11) wasn't sure where her next move would take her.

While the path was unclear, she knew she wanted to build upon the diverse experiences gained through her time with the Peace Corps and eventually secure a federal-sector position in international development.

After much consideration, Shi decided that graduate school was the next step and she enrolled in the Master of Science in Public Policy and Management (MSPPM) program at Carnegie Mellon University's Heinz College.

"My Peace Corps experience is really what spurred me to become interested in obtaining my graduate degree in public policy," said Shi, who recently moved from South America to the United States with her husband, a U.S. Foreign Service Officer.

"When my volunteer assignment was coming to an end, I realized I needed to further my education in more tools- and skills-oriented ways in order to tactically bring about the societal changes I wanted to see happen."
 
Shi considered only analytic public policy programs that possessed a quantitative focus. CMU's Heinz College quickly rose to the top of her graduate school shortlist.
 
Once in Pittsburgh and acclimated into the MSPPM program, Shi found CMU's analytic strengths exceeded her expectations.

She also found the diversity of the student population to be a hidden gem among the college's many strong suits. Students in the MSPPM program must complete a group systems project prior to graduation, and Shi credits the diversity of her group as being an impactful element to her CMU education.

"My systems project group was extremely diverse with respect to gender, educational background and ethnicity," she said. "These unique perspectives combined to create a well-rounded, thoughtful and comprehensive solution to the systems synthesis problem with which we were tasked."
 
For the systems project, Shi brought her Peace Corps experience to the table by proposing a project that focused on youth development in Turkmenistan. Over the course of the semester Shi's team worked with the Turkmen Mentors Program (TMP), an international non-profit organization that helps provide youth in Turkmenistan better access to higher education, to design a new mentoring process model.
 
Since graduating this past December, Shi lived in Brazil and returned to the U.S. to begin the next chapter of her professional career with the U.S. Foreign Service — a goal she set for herself even before enrolling at CMU.
 
"The curriculum at Heinz College definitely helped me achieve my goal of joining the Foreign Service," said Shi. "Strategic Presentation Skills had a direct impact on my performance in my Oral Assessment, an 8-hour marathon interview administered by the U.S. State Department, and having the ability to consult world-class faculty like Jendayi Frazer is an advantage most schools do not offer."
 
For volunteers coming out of the Peace Corps, Shi has some words of advice.
 
"I think it's really important exiting volunteers not just go to graduate school, but know why they're going to graduate school," she said. "Only then can you truly analyze your individual situation and clearly visualize the outcomes you'll be working toward."
Related Links: Scholarships for Returning Peace Corps Volunteers | Heinz College
---