Expanding Horizons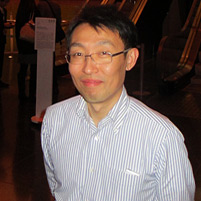 Takahide Tsuchiya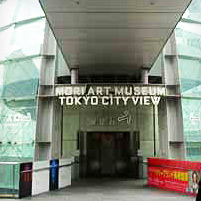 Mori Art Museum exterior entrance. Photo: arcspace
The Mori Art Museum, in Tokyo, is known as one of Japan's foremost museums of contemporary art, placing a strong emphasis on cultural exchange and international exhibitions.

Located in downtown Tokyo, it is just one part of Roppongi Hills, a large-scale cultural and commercial complex that includes residences, retail stores, business offices, a television network headquarters, movie theaters and high-rise apartment buildings.

A master's degree in arts management from Carnegie Mellon University's Heinz College is enabling alumnus Takahide Tsuchiya (HNZ'96) to expand the museum's impact globally — as he sends exhibitions abroad.

"In the past, exhibitions that were sent abroad from Japan were led mainly by governmental organizations and programs, and the number of them was quite limited," Tsuchiya explained.

"We at the Mori think more exhibitions should be sent abroad from Japan by museums and cultural institutions to further promote international cultural exchange. And the Mori would like to be one of the leading institutions in Japan and Asia in such initiatives."

Currently, an exhibition organized and presented at the Mori in 2009 titled "Ai Weiwei: According to What?" is on display at Hirshhorn Museum and Sculpture Garden in Washington, D.C. until February 2013. After Washington, it will travel to four venues in Indianapolis, Toronto, Miami and New York.

Two more exhibitions are currently being considered for traveling abroad.

Tsuchiya credits College of Fine Arts Dean Dan Martin, who was director of CMU's Arts Management program when Tsuchiya was in school, for championing him and his classmates as they prepared to go out into the field.

"When I applied for internships at The Andy Warhol Museum and later at the institutions in New York and Washington, D.C., Dan's encouragement gave me the confidence to go into the field of art museums," Tsuchiya said. "Those internships and later experience as full-time staff at institutions gave me the belief that I can work with anybody anywhere in the world if I can speak the same art museum language."

Tsuchiya is also responsible for bringing interns from abroad to work at the Mori so they can further their museum career.

This year, the Master of Arts Management degree is celebrating its 25th anniversary.
Related Links: A Transforming Experience | Master of Arts Management | Heinz College | School of Public Policy & Management | College of Fine Arts
---