Awarding Commitment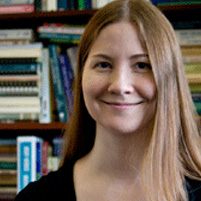 Hilary Franklin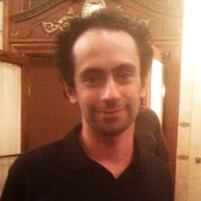 Michael Klipper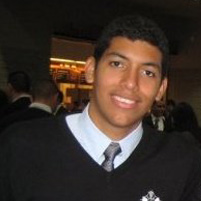 Omar De Leon
Hilary Franklin, a Ph.D. candidate in the Department of English, arrived at Carnegie Mellon University in 2006 known as an outstanding student.
Four years later, she is being recognized as an outstanding teacher — winner of the 2011 Graduate Student Teaching Award.
Franklin is known for creating a welcoming atmosphere in the classroom and for being enthusiastic, flexible and creative in designing curricula.
"Hilary is not only the best English 101 teacher to have emerged in recent years; she is a teaching mentor and leader across the university from the Eberly Center, to our Qatar Campus, to our Masters in Professional Writing Program and in a variety of courses in the English department," wrote Kathy M. Newman, associate professor of English and director of the department's graduate studies.
Michael Klipper, a doctoral student in the Department of Mathematical Sciences is also being honored.
Klipper has authored a textbook that has been very well received. And he recently became a primary instructor for courses in the fall and spring semesters — an opportunity that mathematical sciences grad students typically receive only in the summer.
In addition, he has taught high school students attending Carnegie Mellon's Summer Academy for Mathematics and Science.
"Michael is an extremely talented expositor, and he cares very deeply about teaching mathematics," said William Hrusa, professor and director of graduate studies in the Department of Mathematical Sciences.
"I attended one of his lectures last fall, and it was a wonderful experience. The students were incredibly engaged."
Civil and environmental engineering (CEE) student Omar De Leon is being honored for service to CMU and his professional field.
"Every new master's student enters my office with excitement and wide-eyed enthusiasm to be successful in this rigorous environment," said Maxine Leffard, CEE graduate program director.
"Most are focused on navigating the system, making new friends and leaving the program with a degree and a good job. Of course most of our students want to make an impact in their world, but this drive is not typically evident at such an early stage in the program. But with Omar, it was different."
De Leon serves on numerous committees. He is also the national graduate representative for the Society of Hispanic Professional Engineers' national board of directors.
Carnegie Mellon celebrates Graduate and Professional Student Appreciation Week April 4-8 in recognition of the contributions graduate students make to education, research and university life.
The week kicked off with a free breakfast sponsored by the Dean of Student Affairs. Students are invited to enter the HUB's "Plaid Grads" prize giveaway, attend free health and wellness programs and visit the MFA thesis exhibition "Up Down Up Down" at the Miller Gallery.
The Innovation with Impact research exhibition begins at 4 p.m., Thursday April 7 in the University Center's Rangos Ballroom. At 5 p.m, the following Graduate Student Teaching and Graduate Student Service award winners will be recognized.
Franklin, Klipper and De Leon are receiving their awards at a ceremony following the Innovation with Impact Research Exhibition on April 7, 2011.
Related Links: Graduate Education
---