One Alum's Rise to the Top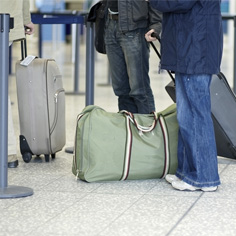 Peter Moses remembers sitting in Pittsburgh's airport as a young man, wondering what he was doing there. Prior to that day, the teenager had never been on a plane, never been apart from his family, and never been off his native island of Jamaica.
But there he was, awaiting a meeting with the collegiate soccer coach for Carnegie Mellon University. Sitting on his luggage in the airport, his future felt far from certain.
Four years later, in 1974, Moses was back in his hometown of Kingston after earning a degree in economics from Carnegie Mellon.
"Immediately what hit me in the first few weeks of attending the university was the diversity and brilliance of the student population, the strong emphasis on academic excellence and the support available in this regard," Moses said. "To be a student at CMU prepared me to be challenged by all it has to offer — the academic curriculum, the student interaction and a supportive and highly qualified staff."
He had also been an All-American soccer player for four straight years. He had proven something to himself, too: he could be independent. But the future still seemed unclear. So, Moses took a summer job at a local Citibank to save money while he reviewed graduate school applications. He was again at a point of trying to figure out what to do with his life.
Decades have since passed. He never did go to grad school, but from that summer job he rose through the ranks of Citibank, eventually taking over its Jamaican operations in 1990. He's one of the most respected bankers in the country.
And as far as saving money goes, the Prime Minister recently tapped Moses to spearhead an oversight committee charged with working with an Implementation Team on the country's Public Sector Reform program.
"When I graduated from CMU I never applied for a job. I was recruited primarily because I was a graduate of CMU," Moses said. "Recognize the brand value of that. To this day, the mention of being a graduate from CMU always results in a second look of interest."
He added, "This is yours, but with it comes the expectation that you will be able to perform at a level to match the expectation, in other words, being the best."
Moses also recently led his local Citibank team, in partnership with his colleagues in New York, to complete a Debt Exchange program for the government of Jamaica. It's estimated this effort will save the country $40 billion during its first year of implementation.
Related Links: Undergraduate Economics  |  Citi Jamaica  |  Carnegie Mellon Today
---