Architects Get Real-World Training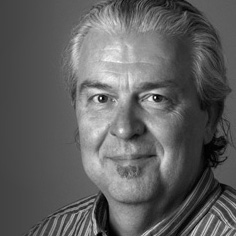 A new program in Carnegie Mellon University's School of Architecture has brought a group of recent graduates from around the country to work on critical urban design and planning issues.
The Urban Design Regional Employment Action for Minorities (UDream) Program aims to increase Pittsburgh's professional diversity in the fields of architecture and urban design.
Through the support of The Heinz Endowments, the program provides additional academic training and professional internships to recent graduates to increase their marketability and connect them with employment opportunities.
"UDream provides classes and hands-on internship training for students with diverse backgrounds who are interested in community development and planning," said Steve Lee, head of the School of Architecture. "The program is designed to train the next generation of urban designers, planners, architects and landscape architects and help fill the gap of minority participation in these professions."
The intense 14-week program is composed of two parts and runs from June 1 to September 5, 2009. For the first four weeks of the program, students are studying at the Remaking Cities Institute (RCI), an urban design research center within Carnegie Mellon's School of Architecture.
Adjunct assistant professors Jonathan Kline and Christine Brill are leading a one-month urban design studio on building connections between the Homewood-Brushton and North Point Breeze neighborhoods.
The students are meeting with community members to develop place-based design strategies and concepts. The Urban Redevelopment Authority of Pittsburgh (URA) is consulting on the project, and the students will be sharing their ideas for Homewood with the URA. Students will also learn about sustainable design, digital fabrication, development concepts and geographical data tools.
Students will be visiting local organizations, like the URA and the Community Design Center of Pittsburgh, taking a Riverlife boat trip, and touring the new August Wilson Center for African American Culture.
UDream participants will then put their skills to work during individual 10-week internships with planning organizations and Pittsburgh design firms, like the Studio Spatial Practice.
UDream participants also will take part in a collaborative design session with local high school students in the Larimer neighborhood later this summer.
Related Links: School of Architecture  |  The Heinz Endowments  |  Urban Redevelopment Authority
---