Students Intern for CNBC Program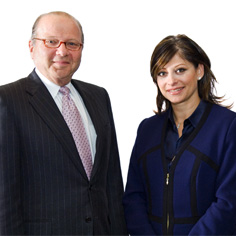 Several students at Carnegie Mellon University recently had the opportunity to intern for a world leader in business news when CNBC's Maria Bartiromo taped an hour-long special on campus, "Meeting of the Minds: Rebuilding America."
"I have always been interested in learning about how production teams operate," said Eric Tang (HS'09). "I think it was a really unique opportunity to gain hands-on experience in an exciting environment that is completely new to me."
An expert panel faced challenging questions about the manufacturing industry. Featured speakers included Jeffrey Immelt, chairman & CEO of General Electric; Hilda Solis, U.S. secretary of labor; Bill Ford, executive chairman, Ford Motor Company; John Engler, former governor of Michigan and president of the National Association of Manufacturers; Dan DiMicco, chairman, president & CEO of Nucor Corporation; and Leo Gerard, international president of United Steelworkers.
The interns assisted in the control room, escorted VIPs and ushered audience members, many of whom were Pittsburgh manufacturing and business community leaders and Carnegie Mellon students, faculty and staff.
"The members of the panel certainly have a lot of influence in the manufacturing industry and I think their answers to the people's questions will both be extremely important and heavily scrutinized," said Tang, who believes many in and outside the United States have questions about what the future holds for the American manufacturing industry.
Elyssa Goodman (HS'10) gained some insight into how the broadcasting world works, which she says helped her to become more well-rounded in her understanding of different aspects of the media.
"I would like to work as a writer and an editor in the magazine industry, but I'm also interested in many different types of work in media in general," Goodman said.
She added, "The panel was really fascinating. It's a sad idea to think that manual labor might be on its way out. People can come up with new, innovative ideas all the time for design and technology, but they'll still need people to physically produce the objects they've dreamed up."
Photo: President Jared L. Cohon and Maria Bartiromo
Related Links: Watch Video  |  Meeting of the Minds  |  College of Engineering  |  Tepper School of Business
---