Students Work w/ Doha Non-Profits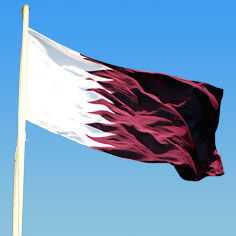 A new class at Carnegie Mellon University in Qatar is giving students the tools to use high-tech solutions to help the most underserved communities. Technology Consulting in the Community is a special university-community partnership that pairs up tech-savvy students with non-profit organizations. These schools and government agencies are in need of technological solutions but lack the funding to pay for them.
"We are able to provide a valuable service to these organizations," said  Professor Joe Mertz, who teaches the course along with Research Scientist Bernardine Dias. "Carnegie Mellon students possess the knowledge that allows them to identify problems and find ways in which technology can be used to alleviate them."
In addition to providing resources, the class aims to expand the organization's capacity to use technology. Students learn new skills by providing these organizations with technical knowledge. Students also present the organizations with a consulting report at the end of the semester.
Mertz added, "What's great about this course is that students get to expand their education and the community gets to reap the benefits."
Mertz and Dias contacted many charity organizations in Doha last fall in hopes of finding a handful that were interested in the course and willing to put in the time needed to work with a student consultant.
Qatar Charity, Reach Out to Asia, Qatar National History Group, American School of Doha, Sri Lankan School and Al Noor Institute all jumped at the chance to be part of the course.
Dias and Mertz then matched each charity with students who could provide them with the solutions they needed throughout the spring semester. For the duration of the 12-week course, students went on site for three hours per week to work with organization leaders.
"Working on site helps students develop their technical consulting and management skills, while organizations get to improve their technology use, management and planning by working closely with Carnegie Mellon students who understand the latest technology," said Mertz.
Senior computer science major Anirban Lahiri was partnered with Qatar National History Group (QNHG), an all-volunteer organization that brings together people interested in the natural history of Qatar and the Gulf.
"QNHG had limited funds, kept all records on paper and didn't have a website," explained Lahiri.
Throughout the semester Lahiri worked to develop a website to give the group more presence, created an online database and provided them with tools they could use to improve information management.
"It was a challenge, but it was also very rewarding to be able to use what I've learned at Carnegie Mellon to help them," he said.
Related Links: Learn More  |  The Global University
---