New Heinz Apprenticeships in DC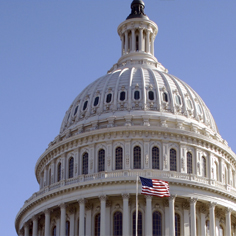 Training a new breed of public interest leaders, Carnegie Mellon's Heinz School will launch its Master of Science in Public Policy and Management program (MSPPM) with a second year of study in Washington, D.C.
According to Professor Wil Gorr, chair of the program's faculty oversight committee, this marks the only public policy master's degree in the country with this type of intensive apprenticeship program in the nation's capital.
Students will be specially recruited to the program. The program will attract only the highest caliber of students — entrepreneurial-minded with demonstrated leadership abilities and a passion for contributing to the national and international organizations located in Washington.
Students will spend their first year of the two-year program in Pittsburgh, getting the core curriculum of analytical knowledge and skills.
In their second year, they will work Monday through Thursday in top organizations in D.C. while taking classes two nights a week. Friday mornings will be spent in capstone seminars and workshops that take advantage of the rich Washington environment.
"As you can imagine, graduates will have quite an advantage over the competition," Gorr said. "The benefits will also spill over to students who stay in Pittsburgh for both years, as we begin teaching policy seminars at a distance from Washington to Pittsburgh with the stellar faculty of Washington insiders we've assembled."
Mark Wessel, dean of the Heinz School, added, "Carnegie Mellon is a place where public policy matters. Faculty and students from across the campus and across disciplines study the impact of their work on policy, and ultimately on society."
He explained, "Our presence in D.C. gives us a platform to leverage the strength of the university as a policy leader. It also enables us to expand our networks and the impact of our work directly to leaders and decision makers working on important public interest issues."
Carnegie Mellon's Heinz School is considered one of the nation's foremost schools of public policy, consistently ranking in the top 10 overall, according to U.S. News and World Reports. The MSPPM program offers a skill set that is very much in demand in the world today, with its analytical, quantitative and information technology-driven approach to decision-making.
Related Links: Heinz School  |  MSPPM
---