Lighting the Future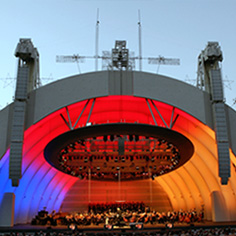 Alumnus Ihor Lys (E '91, '93, '98) was finishing his Ph.D. in electrical and computer engineering when he attended a lighting industry trade show for inspiration. Walking by the booths with fellow researcher George Mueller (E '93), he picked up on a trend.
"We discovered that people were going to a lot of effort to get little splashes of colored light in various places," Lys recalled. "We realized very quickly that the power of LEDs and computer networking could be harnessed to make those applications much, much easier."
His vision led to a series of energy-efficient innovations — and to his recently earning the National Inventor of the Year Award from the Intellectual Property Owners Education Foundation.
Lys was chosen to receive this top honor for his pioneering work with solid-state lighting. Unlike traditional incandescent or fluorescent lighting, solid-state's sources of illumination are LEDs, or light-emitting diodes, familiar to us from our calculator displays and digital clocks.
Solid-state lighting is poised for the future. LEDs are efficient and long lasting. As the technology continues to advance, solid-state lighting has the potential to decrease national energy consumption significantly.
Lys co-founded Color Kinetics in 1997 with fellow alumnus Mueller, and he's received more than 50 patents for his groundbreaking work in advancing LED technology.
Lys's award-winning patent merges the lighting fixture's power supply with its digital control system — and amazingly fits it all within the fixture itself. This invention greatly simplifies things for the consumer, eliminating external power supplies and cabling, and reducing installation costs and complexity.
Color Kinetics was purchased last year by Philips — becoming Philips Solid-State Lighting Solutions.
Lys believes his time at Carnegie Mellon — and the university's Field Robotics Center — uniquely prepared him for his future.
"The attitude in the FRC was 'we're gonna build it and if we forget about something we'll fix it,'" Lys explained. "That attitude is very valuable at times and it teaches you about how systems work, as opposed to little pieces of systems. It's been one of the advantages that Color Kinetics has maintained. It prevents you from getting stuck on things."
Photographed: The Hollywood Bowl in Los Angeles, which incorporates Powercore technology — the invention for which Lys was honored.
Related Links: Read LEDs Magazine Article  |  Color Kinetics Showcase  |  Electrical & Computer Engineering  |  Field Robotics Center
---