New Microsoft-Carnegie Mellon Center Will Help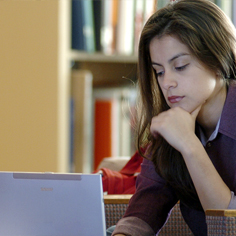 Microsoft and Carnegie Mellon want everyone to benefit from computer science. So they're establishing a new center that encourages people in all disciplines to approach problems the way a computer scientist would.
"Carnegie Mellon itself is an example of how the power of computational thinking can energize disciplines across the campus," said Carnegie Mellon President Jared L. Cohon.
He added, "Our psychologists use machine learning techniques to decipher brain scans. Our biologists build computer models of cells to find causes of cancer. And business professors harness artificial intelligence to better understand markets. We are delighted that Microsoft is joining us in furthering this concept."
In addition to supporting research, the Microsoft-Carnegie Mellon Center for Computational Thinking will show educators how to teach students to frame problems in a way that's compatible with computation.
Jeannette Wing, head of Carnegie Mellon's Computer Science Department, believes that computational thinking skills are a necessity in today's global society — as fundamental as reading, writing and arithmetic.
"Computer technology has rapidly transformed education, commerce and entertainment. But, more profoundly, computational thinking is transforming how new science is discovered in fields as varied as biology, astronomy, statistics and economics," said Wing.
How much of a problem can be addressed with the computing resources available? Can a problem be solved at all? These and other related issues can be addressed through computational thinking.
Rick Rashid, a former Carnegie Mellon faculty member who is now senior vice president of Microsoft Research, discussed details of the Microsoft-Carnegie Mellon collaboration on March 26, during the opening session at the Symposium on Computational Thinking.  
Related Links: Symposium Calendar  |  School of Computer Science
---