New Method for Kidney Exchange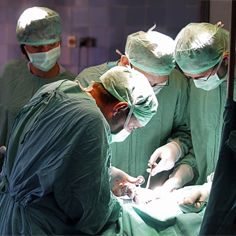 For patients in need of a kidney donor, waiting isn't a game but a matter of life and death. Carnegie Mellon computer scientists are working to help.
They've developed a step-by-step method — or algorithm — for matching donors with recipients that could significantly increase the number of kidney transplants in the United States, thereby saving lives.
"Computer memory is a limiting factor in optimizing kidney exchanges," said Carnegie Mellon's Tuomas Sandholm, professor of computer science. "We work around this by using incremental problem formulation."
Kidney exchanges — which are a way for matching living donors with recipients — may be more efficient using the new method.
University of Toledo Medical Center's Dr. Michael Rees — who directs a kidney exchange program for 50 transplant centers in 15 states — has been using the algorithm since December 2006. He said it improves on previous methods by including three- and four-way kidney exchanges and by factoring in donors without a specified recipient.
Whether or not the transplants take place after potential exchanges are found depends on final compatibility testing, according to Rees.
Sandholm co-developed the algorithm with Avrim Blum, also a professor of computer science at the university.

Related Links: Carnegie Mellon Today Article  |  Read More  |  Pgh Post-Gazette: 'The Thinkers'  |  Pgh Post-Gazette: 'Brighter Future'  |  School of Computer Science
---