A Maggie Murph's 50th Reunion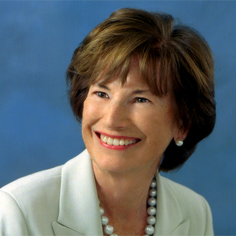 The year was 1957. It was the dawning of the Space Age. Moviegoers saw "An Affair to Remember" in theaters and Elvis Presley's "All Shook Up" topped the Billboard charts.
Now, 50 years later, Carnegie Mellon alumna Dr. Marilyn Casey Bracken (MM '57) returns to her alma mater. Bracken will join classmates at their reunion and will also moderate a panel discussion she co-organized with the Steinbrenner Institute for Environmental Research (SEER) on the university's strategy for global climate change.
"I think it is important for our alums to understand what great research is ongoing at Carnegie Mellon on this important problem," Bracken said. The panel is co-sponsored by Steinbrenner Institute for Environmental Education and Research and the Class of 1957. Panelists will include Carnegie Mellon's Lester Lave, Granger Morgan and Edward Rubin.
Bracken is president of her own environmental consulting firm, Bracken Associates LLC. Her recent work involves testing and evaluating biological detection and diagnostic systems for the U.S. Office of the Secretary of Defense.
She helped lead implementation of the Toxic Substance Control Act as deputy assistant administrator at the Environmental Protection Agency and has assisted and advised a variety of industries on environmental monitoring and cleanup programs. Her recent work on operational testing and evaluation of chemical and biological detection systems provides increased protection for the U.S. armed forces and homeland security.
Bracken serves on the reunion planning committee as communications coordinator for the Class of 1957.
"I loved living at the dorm, being a member of Kappa Kappa Gamma and walking across the Cut saying hi to everyone," Bracken recalls of her college days as a Maggie Murph chemistry major. "I loved having classes with so many smart people and teachers that challenged us, and of course, meeting my husband Jerry (E '56) and making so many lifelong friends."
In 2006, Bracken — along with her husband, Jerry, her sister Barbara Casey McCrudden (MM '56), her brother Donald Casey (IM '59) and Donald's wife, Gloria (MM '60) — dedicated a plaque in the Maggie Murph Café in honor of her father, Dennis A. Casey, who graduated in the Electrical Engineering Class of 1909.
"He loved the school and was always a big supporter," she said.
Related Links: Steinbrenner Institute  |  Maggie Murphs: History
---