Fun and Games Solve Problems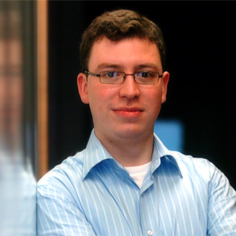 Imagine playing a popular online game that's channeling the brainpower of thousands to solve an everyday problem. It's already happening and Carnegie Mellon computer scientist Luis von Ahn is leading the way with a technique he calls human computation.
"I want to have a site where literally millions of people come and work on tasks that are useful for humanity," said 27-year-old von Ahn, a 2006 recipient of a MacArthur Foundation "genius grant" and one of Popular Science's recently named "Brilliant 10," the magazine's list of pioneering young researchers.
Two of von Ahn's games, the ESP Game and Phetch, have made it easier for you to find the image you want on the web and have helped make websites more accessible for the visually impaired.
A native of Guatemala, von Ahn first thought of using online games as problem-solving tools when he was a graduate student at Carnegie Mellon. Now an assistant professor, von Ahn hopes to develop at least five more games and looks forward to bringing even more players into the problem-solving network.
"By making these games enjoyable, we can tap into the millions of people who play online games every day, worldwide," says von Ahn.
Related Links: Luis von Ahn Bio
---