New System Takes Politics Out of Equation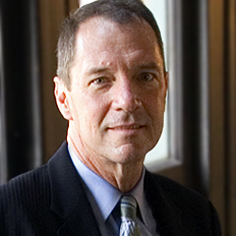 A new mapping tool developed by Carnegie Mellon's Heinz School and the University of Pittsburgh's Center for Social and Urban Research will allow city leaders to measure community needs and rate redevelopment efforts.
Mark Wessel, dean of Carnegie Mellon's Heinz School of Public Policy and Management, described the project as "a blueprint for how we can move forward in the future for the sustainability of this region."
Known as the Pittsburgh Neighborhood and Community Information System (PNCIS), the project is a collaboration between the two universities, community groups and the city of Pittsburgh.
Its technology provides local organizations with real-time information — such as property tax delinquencies, code violations, residential incomes and incidences of street crime — viewable on a geographic map.
At a demonstration at the Hazelwood YMCA, Pittsburgh Mayor Luke Ravenstahl said the new mapping tool will enable city leaders to prioritize and determine where limited dollars should go "in a sensible manner that will take politics out of the decisions."
City council member Doug Shields called the tool "a rare commodity" and noted that "once again, Pittsburgh is leading the way."
Previously, information about neighborhood conditions was unavailable or too time-consuming to collect. PNCIS makes this information available in a user-friendly, web-based format.
According to Councilmember William Peduto, PNCIS is one of several important collaborations between Carnegie Mellon and city government in an effort to help revitalize the region and make neighborhood communities safer. Another project underway involves an extensive survey on dangerous intersections.
"With Carnegie Mellon taking the initiative to do the research, they're able to provide me with feedback that I can utilize in public policy," Peduto said.
Photograph of Dean Mark Wessel

Related Links: Watch Video  |  Read More  |  Heinz School
---