History of Video Games Online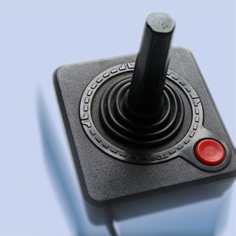 Video game enthusiasts have a new resource for learning about gaming "firsts." A team of master's degree students from Carnegie Mellon's Entertainment Technology Center (ETC) has created a database that catalogues the history of game innovation — and allows you to add content.
Updated from when it was originally introduced in 2004, the Game Innovation Database (GIDb) now shows viewers the relationships between innovations — in other words, how one inspired another.
"Our old system was a great way to store the innovations," said Carnegie Mellon's Jesse Schell, project advisor and ETC assistant professor. "But our new system lets you see the relationships between innovations in ways not possible before. And since anyone can contribute new content, this can easily become a central repository for game-innovation data used by universities worldwide."
The database, which currently lists over 200 innovations, is designed to allow users to add entries, correct misinformation and share knowledge — which the researchers hope will enable it to one day become the definitive resource for all game innovations.
Members of the student team led by Tim Metz are Christopher Boette, Ankur Ahlawat, Chris Crone, Melanie Haskell, Shruti Kalantri.
"We invite outsiders to offer input," said Boette, who is research lead on the project. "We want people to learn about gaming and be inspired by looking back at history."
Gamers who love the 1981 "Donkey Kong," for instance, might be surprised to know that it wasn't the first game to use jumping. "Atari Basketball," introduced in 1979, takes that place in history.
Try a search yourself. 
Related Links: Entertainment Technology Center  |  School of Computer Science  |  College of Fine Arts
---