Alum Wins Prestigious Chauncey Starr Award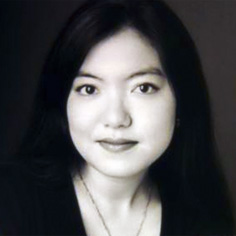 Felicia Wu (E '00, '02), a Ph.D. graduate of Carnegie Mellon's Department of Engineering and Public Policy (EPP), is an expert on indoor air quality, on foodborne and airborne fungi that threaten the health of humans and animals, and on the risks and benefits to the environment of genetically modified crops.
For exceptional contributions to her fields of study, Wu recently received the prestigious Chauncey Starr Award from the Society for Risk Analysis. At 31, she is the youngest-ever recipient of the award, which is given annually to an outstanding risk analyst age 40 or under.
Wu — who is now an assistant professor of environmental and occupational health at University of Pittsburgh — recalls her experience at Carnegie Mellon as one of the happiest times of her life.
"Carnegie Mellon's EPP is a highly unusual department," she said. "It is one of only about ten of its kind around the world that trains students to analyze and solve important science policy problems facing society today."
Wu is especially grateful to her primary advisor, Associate Research Professor Elizabeth Casman.
"She sparked my interest in agricultural biotechnology, on which I am still doing research today," Wu said. "She also put me in touch with colleagues with whom I am still collaborating."
Wu describes EPP Department Head Granger Morgan as a visionary in the field. "He has an eye for what the most pressing problems are that can be helped by policy analysis and has developed successful policy analysis methods by which he trained all of us," she said.
Casman calls Wu's professional honors "a list as long as your arm." Wu has won a National Institutes of Health Early Career Award for her work linking indoor mold to pediatric asthma and awards from the U.S. Department of Agriculture to study the cost-effectiveness of aflatoxin control methods to reduce human and animal health risks.
"This latest one, from the Society for Risk Analysis, is quite prestigious, considering the luminaries it has been given to in the past," said Casman. "I'm really proud of her."
Wu's thesis was, in Casman's words, "a hybrid economics/behavioral psychology/risk analysis affair, the interdisciplinary stuff we're so fond of at EPP."
At Pitt, Wu has become prominent in the areas of genetically modified crops and foodborne mycotoxins. She is also pursuing research linking indoor mold exposure with pediatric respiratory health.
Related Links: Felicia's Page  |  Department of Engineering & Public Policy
---