Entrepreneurs for a Better World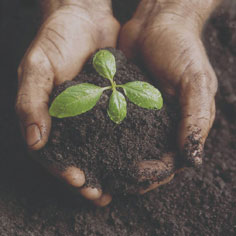 While many entrepreneurs focus on the bottom line, a new breed of entrepreneurs is working to transform the world through social innovations. Carnegie Mellon University's H. John Heinz III School of Public Policy and Management recently created the Institute of Social Innovation to foster creativity and entrepreneurship in the social sector.
"An entrepreneur is a packager of change," said Carnegie Mellon professor Tim Zak, co-director of the institute and founding CEO of the Social Innovation Accelerator. "Social entrepreneurs are passionate, smart and motivated - just like entrepreneurs in the for-profit sector - but they apply their energies to solving intractable social problems. We want to inspire more people to pursue those dreams."
With this goal in mind, the institute will focus on research, developing new courses and establishing outreach programs. Carnegie Mellon professor Denise Rosseau serves as faculty director of the institute alongside Zak and Marie Coleman, who directs special projects at the Heinz School.
The institute will also host leading thinkers in the nonprofit sectors. This week, the school is hosting a visit by Jerr Boschee, executive director of the Institute for Social Entrepreneurs.
A podcast series called
Globeshakers
is also underway. Hosted by Zak, the series spotlights people who transform the world through technology and social innovation.
Globeshakers
features interviews with Bill Strickland, CEO of the Bidwell Manchester Corporation youth development and adult training center, and the winners of the Heinz Awards, including Dr. Paul Farmer of Partners in Health.
Related Links: Institute for Social Innovation  |  Globeshakers Podcasts
---