Paths to Healthcare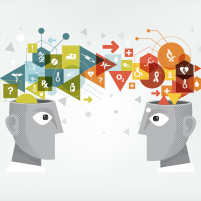 Healthcare encompasses one of the world's largest, most rapidly growing and changing industries.

Alumni recently shared their experience with students from Carnegie Mellon University's Dietrich College of Humanities and Social Sciences to show how CMU can help prepare them for a variety of career options.

From healthcare administration to obstetrics and gynecology, alumni described varied educational and career paths while sharing personal experiences and advice.

"This is a very special place, the best school in the world," said Amar Singh (DC'08), a pediatric dentist who studied psychology and chemistry while at CMU. "You have people who will work so hard to help you and so many resources. Bridges have been built for you. Use them."

Among the many CMU opportunities for those interested in pursuing healthcare careers are graduate degrees such as the Master of Science in Healthcare Policy and Management, the support of the Health Professions Program and numerous applicable undergraduate courses and majors.

"We're so interdisciplinary, we sometimes take it for granted," said Jennifer Cerully (CS'04), a RAND Corp researcher and computer science major. "It can actually make you special out in the world."

"This is really a renaissance institution," agreed Robert Zurawin (DC'74), a surgeon and psychology major.

The alumni had returned to campus as part of a panel discussion on healthcare during Dietrich College's annual "Under Construction: Building Your Future" event, a daylong gathering where alumni assist students in navigating career choices.

Topics raised included the need for an advanced degree, a description of a typical workday, the feasibility of physicians becoming involved in policy-making and the best choice for an undergraduate major. Panelists also defined health services and described the multi-tiered system with various careers at multiple levels.

The value of CMU's alumni network is immense, Zurawin said. He encouraged students to talk to alumni about their future.

"You can develop relationships, find a mentor who can give you advice and a start," he said.

Other panelists included Alexandra Hansen (DC'12, HNZ'13) a Cleveland Clinic administrator who studied social and decision science; Melissa McMahon (DC'02), a Virginia Commuter Services Bureau planner with a history/anthropology background; and Lydia Remington (DC'10), a Deloitte consultant with a policy and management degree.

"I'm very glad Carnegie Mellon is opening up doors for students and getting people interested in this sort of event," said sophomore Lisa Tu (DC'16), who happily exchanged information with the alumna seated next to her.
Related Links: Under Construction | Healthy Campus | Disruptive Innovations
---