Breathing Room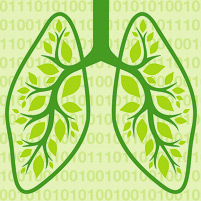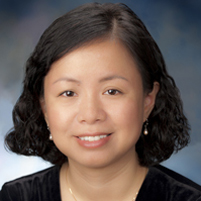 Wei Wu
So many variables can contribute to shortness of breath that no single person can keep them all straight.

But Wei Wu, a Carnegie Mellon University computational biologist, used machine learning algorithms to identify groups of patients with asthma subtypes. This research may one day lead to more effective treatments.

Wu, who led the analysis of patient data from the federally funded Severe Asthma Research Program, said many of the patient clusters identified by the computational methods are consistent with subtypes already recognized by clinicians. Those include types of asthma related to allergies, sinus disease or environmental factors.

The computer program is capable of tracking more than 100 clinical variables for almost 400 people. The analysis also identified clusters of patients that suggest new subtypes, including one in which frequent, severe asthma symptoms appear to be associated with poor quality of life or depression in some obese women.

The findings by Wu and her collaborators, including physicians at nine major medical centers in the United States and United Kingdom, have been published online by the Journal of Allergy and Clinical Immunology.

"The ultimate goal is to develop treatments that are based on the biological mechanisms underlying each cluster of patients, rather than simply treating the symptoms," said Wu, an associate research professor in the Lane Center for Computational Biology, part of the School of Computer Science. To that end, she and her collaborators now seek to analyze genetic and genomic factors associated with each of the patient clusters, which promises to identify specific targets for drug treatments.

To identify these patient clusters, Wu used machine learning algorithms, which are computational techniques capable of finding patterns in the data as well as learning from data and improving their performance with experience. The analysis was based on 112 variables, such as those measuring various lung functions, immune factors, family history, environmental factors and medical history, for each person with and without asthma.
"Wei's study shows the kind of deep insights that are possible when computational biologists work closely with clinicians and gain access to the rich datasets generated by ongoing clinical studies," said Robert F. Murphy, director of the Lane Center for Computational Biology.

Other researchers have used statistical techniques to cluster asthma patients, but none has been able to account for as many variables for each patient as this new study.

"This approach has implications not just for asthma, but for all complex diseases, which include most chronic diseases," said lead co-author Dr. Sally E. Wenzel, director of the University of Pittsburgh Asthma Institute at UPMC and the University of Pittsburgh School of Medicine.

Like asthma, such diseases as cancer, osteoporosis, Alzheimer's disease, kidney disease, Parkinson's disease and autoimmune diseases are caused by combinations of numerous genetic, environmental and lifestyle factors.

"Cancer is a very interesting research area. Like asthma, physicians traditionally only use a few variables to define stages because it's easy to handle," Wu said. "The computational approaches we used in this asthma work can also help subtypes of various cancers to be better defined."

This research was sponsored by the National Institute of General Medical Sciences and the National Heart, Lung and Blood Institutes of the National Institutes of Health.
Prior to joining Carnegie Mellon, Wu was a researcher at UPMC's Division of Pulmonary, Allergy and Critical Care Medicine. She said the experience exposed her to how clinicians work, which helps with her work at the Lane Center.

"At CMU I have the opportunity to use computational algorithms to help solve medical problems, which potentially can help clinicians modernize the way they practice medicine," she said.

Related Links: Press Release | Lane Center for Computational Biology | School of Computer Science
---