Observable Air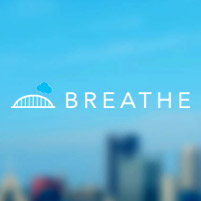 A system of four cameras, called Breathe Cam, is keeping a constant watch on air quality over Pittsburgh, providing citizens with an interactive tool for monitoring and documenting visual pollution in the air they breathe and even tracing it back to its sources.

Funded by The Heinz Endowments as part of its Breathe Project, the camera system was developed and deployed by the CREATE Lab in Carnegie Mellon University's Robotics Institute.

The cameras are accessible online and images of the skyline are updated around the clock.

Using the interactive controls, people can zoom in on items of interest, whether it's a hovering brown cloud or individual smokestacks or coke plants. They can scan back in time to observe changes in visibility or to try to find the sources of dirty air. They also can skip back to particular dates and times that have been catalogued since the cameras were installed earlier this year.

"People can use Breathe Cam to gather visual evidence of what's happening to the air they breathe, whether it's for the entire city or for a pollution source that is a concern in their neighborhood," said Illah Nourbakhsh, professor of robotics. "With a better understanding of the dynamics of our environment, people can work more effectively to improve conditions."

The researchers also have developed a computer vision tool to help people identify and quantify events of interest, such as releases from a smokestack. Users can correlate the visual conditions with hourly reports of fine particulate matter, ozone and other pollutant levels recorded by Allegheny County Health Department air monitoring stations.

"The launch of the Breathe Cam creates for Pittsburgh one of the world's most sophisticated imaging technologies for visualizing air pollution," said Grant Oliphant, president of The Heinz Endowments, which launched the Breathe Project in the fall of 2011. "This powerful tool will help build public awareness about the effects of dirty air on our health and environment, while empowering people to better understand and reduce these impacts in their own communities."

The technology behind Breathe Cam is similar to the CREATE Lab's GigaPan system, which uses software to stitch together multiple photographs to create a large panorama with incredible resolution. Researchers, led by Randy Sargent and Paul Dille, have upgraded the system so people can explore the panoramas only minutes after the individual images are recorded.

While the Breathe Cam project is local to Pittsburgh, the technology has national and international implications. With electronic cameras now commonplace, many environmentalists and citizen scientists already are using cameras to routinely monitor pollution sources. With Breathe Cam, Nourbakhsh noted, Carnegie Mellon and Heinz have developed a computer architecture for turning camera feeds into an evidentiary system.

"This isn't technology for technology's sake, but for the sake of community empowerment," Nourbakhsh said.
Related Links: Citizen Scientists | School of Computer Science | Robotics Institute
---