Liquid Innovation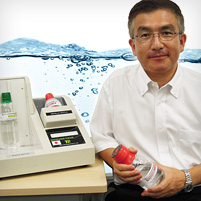 Takeshi Abe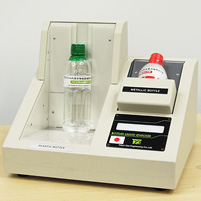 Bottled Liquid Checker
On Japanese domestic flights, fliers no longer have to worry about packing 3-ounce liquids. After sending bags through an X-ray machine, carry-on liquids are screened in a matter of seconds.

It began when a Japanese airline asked local engineers if it was possible to quickly test liquids. Many said no.

But Carnegie Mellon University alumnus Takeshi Abe (E'92,'95) had an idea. 

More than 400 Bottled Liquid Checkers, invented by Abe, are currently in use across Japan.

Abe's day job, working for Tokyo Gas Engineering, doesn't deal with airline security. But a recent work project — checking a floor heating system using hot water — had the right technology in place to help Abe imagine how it could be done.

Abe is working to get his checker certified with the Transportation Security Administration, in hopes that U.S. airlines would be interested in adopting it. He has learned there is more red tape to screening international flights; the bottles of liquids are more varied (including wine or whiskey purchased as souvenirs), and he needs to adapt his checker to be able to screen these more exotic bottles.

This hasn't been Abe's only innovation — for the past 10 years he's also worked on a laser methane detector with his team at Tokyo Gas Engineering.

"If someone smells gas inside a house, you can point the device through one of the windows and tell if there's a leak," Abe said. They are working on mounting the device on unmanned aircraft to survey leaks along natural gas pipelines. 

Abe came to Carnegie Mellon through his job at Tokyo Gas, and said he was influenced by the university's scientific way of thinking and the confident way Americans share their ideas.

At the end of his dissertation defense, he was asked what makes him a Ph.D.

"I said that I am a person who is making the road in front of me," said Abe, who now serves as CMU Alumni Association Japan Chapter's volunteer leader.

The committee member who asked this question was Ed Schlesinger, now the dean of the Whiting School of Engineering at Johns Hopkins University and previous head of CMU's Electrical and Computer Engineering Department.

"I remember then thinking that his answer was far more mature and broad than I typically would have expected from a Ph.D. student," Schlesinger said.

Abe's invention of the Bottled Liquid Checker impresses him similarly.

"I think this invention is remarkable in a number of ways. First, on a purely technical level, it is innovative and solves a very important problem in the world today. More than that, it is clearly outside the scope of what Takeshi was working on while at Carnegie Mellon. In that sense one sees the personal growth, the commitment to lifelong learning, and the understanding of where his talents and ideas can have impact in a very positive way in the world," Schlesinger said.
Related Links: College of Engineering | Electrical and Computer Engineering | CMU Alumni Association Japan Chapter
---