Revolutionary Potential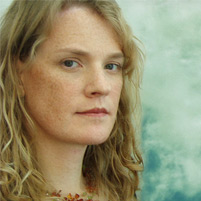 Maximize human potential — that of others as well as your own. It's a philosophy that Vivienne Ming (DC'03,'06) refined as a doctoral student at Carnegie Mellon University.

Now the theoretical neuroscientist — involved in research, entrepreneurial technology and philanthropy — has been named one of Inc. Magazine's 10 Women to Watch in Tech in 2013.

"All of my endeavors are motivated by a desire to maximize human potential," said Ming. "It's a big dream, better suited to science fiction than the lab or the board room. But CMU inspired me to try anyhow."

Ming's most recent role is that of chief scientist at Gild, an innovative startup that applies machine learning to predict optimal candidates for technology jobs, and to "bring meritocracy to job markets, help[ing] the right person find the right job."

Ming co-founded her own cutting-edge startup, Socos, just two years ago with former student Engin Bumbacher and wife Norma Ming (DC'06), who also conducts higher education research and writes on educational policy issues as a senior research scientist at the Nexus Research & Policy institute. Socos utilizes student work — questions, essays, discussions and more — to build conceptual models that help teachers personalize instruction. 

In addition, Ming remains a visiting scholar at UC Berkeley's Redwood Center for Theoretical Neuroscience and still finds spare time for developing predictive models to manage blood glucose levels in diabetics and supporting LBGT families.

As an undergraduate, Ming had developed an interest in neuroprosthetics — restorative technologies that connect directly to the brain, such as cochlear implants or robotic limbs, which are now in development. For her doctoral work, she chose Carnegie Mellon.

"I love interdisciplinary work," explained Ming. "I also love collaborative work. Every single mentor and faculty member I asked recommended CMU and the Center for the Neural Basis of Cognition. No other program had such universal endorsement."

Her particular interest was in cognitive neuroprosthetics, an emerging field focused on repairing attention, memory, emotion and other high-level neural phenomena in people suffering from conditions such as Alzheimer's or autism.

"Although the practical application is many decades away, the possibilities of restoring and even extending cognitive abilities provides an incredibly powerful drive to make progress," she noted. "I feel a very real regret over every lost memory or missed opportunity that might some day be restored."

While at CMU, Ming became familiar with spin-off Carnegie Learning, a provider of research-based math curricula, and expanded her work into educational technology.

"Carnegie Learning was a huge influence on my work in educational technology," said Ming. "Long before coming to CMU, I was a terrible student — but I loved learning. Socos is part of an effort to make the most of so many students, who like myself, are just not served by traditional education."

She added, "The spirit of combining pure and applied research together was so evident at CMU. And seeing research-based start-ups like Carnegie Learning achieving not just business success but making an impact on students — it was a revelation."

Ming is also exploring augmented cognition — using technology to expand cognitive capabilities — and has no plans to slow down.

"If we are brave, we don't live just once but many times, reinventing ourselves, mastering new domains over and over," she stressed.

"Today my interests and responsibilities remain widely distributed. CMU showed me that I could do all of these things, and it showed me how — by discovering amazing people with whom to collaborate."
Related Links: Dietrich College of Humanities & Social Sciences | Center for the Neural Basis of Cognition | Carnegie Learning | New York Times article | Dietrich College article | Gild
---