Notable Neuroscientist
2013 Carnegie Prize in Mind and Brain Sciences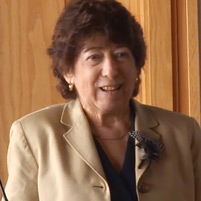 Leslie Ungerleider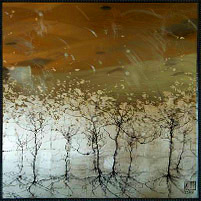 Leslie G. Ungerleider, chief of the Laboratory of Brain and Cognition at the National Institute of Mental Health (NIMH), was awarded Carnegie Mellon University's inaugural Andrew Carnegie Prize in Mind and Brain Sciences.

Established by the Carnegie Corporation of New York as part of its centennial celebration, the prize recognizes trailblazers in brain and behavioral sciences whose research has helped advance the field and its applications.

Part of the prize creates a yearlong fellowship in Ungerleider's name within CMU's Department of Psychology beginning this fall. The fellow will be selected from the visual sciences and will travel to Washington, D.C., to meet Ungerleider.
 
"Dr. Ungerleider's landmark work helped create the field of cognitive neuroscience," said Michael J. Tarr, the Cowan Professor of Cognitive Neuroscience and co-director of the Center for the Neural Basis of Cognition (CNBC) within CMU's Dietrich College of Humanities and Social Sciences.

"Her research on the functional organization of the primate visual system has been immensely influential to generations of brain scientists. In collaboration with the Carnegie Corporation, the Carnegie Mellon community in the behavioral and brain sciences — through the CNBC — wanted to create a means for publicly acknowledging and promoting such significant lifetime contributions."

Tarr added, "She is an incredible mentor and collaborator, a highly successful woman in science and incredibly worthy of receiving the first Carnegie Prize."

An experimental psychologist and neuroscientist, Ungerleider is well known for a neurobehavioral theory identifying two cortical visual systems in the primate brain, one for object recognition and one for visuospatial perception.

This theory has revolutionized the way we think about the functional architecture of human vision and exemplifies Ungerleider's ability to integrate psychology and brain research.

Ungerleider is a fellow of the National Academy of Sciences, a National Institutes of Health (NIH) Distinguished Investigator and the past recipient of the Women in Neuroscience Lifetime Achievement Award.

Her work has set high standards for the entire field of cognitive neuroscience and has advanced the understanding of brain functions and their relevance to public health.

After the award presentation, Ungerleider presented her NIMH research on face processing, which included taking CMU Psychology Professor Marlene Berhmann's study that identified the brain's system responsible for face recognition and using fMRI to show neural abnormalities in people with prosopagnosia, or face blindness.

Ungerleider said she was "happy to see so many friends at CMU."

The CNBC, a joint program between CMU and the University of Pittsburgh, has helped establish Carnegie Mellon and the Pittsburgh scientific community as a world leader in brain and behavioral sciences.

To build on its foundation of research excellence in psychology, neuroscience and computational science, CMU launched a Brain, Mind and Learning initiative to enhance the university's ability to innovate in the laboratory and the world.


Bottom photo: "What and Where," a hologram painting by artist and neuroscientist Greg Dunn created to honor Ungerleider's significant contributions to the vision sciences.
Related Links: Dietrich College | Brain, Mind & Learning at CMU | View Photos from the Award Ceremony
---