Biological Battery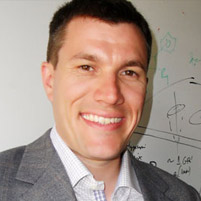 Chris Bettinger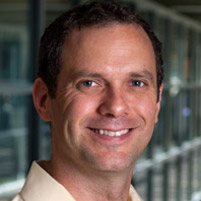 Jay Whitacre
The electric eel isn't the only source of energy in the sea.

Carnegie Mellon University's Chris Bettinger and Jay Whitacre have found that ink from cuttlefish may be able to power edible medical devices.

Ink from the cuttlefish, a close relative of the squid, has the just the right chemistry and nanostructure to power tiny electronic devices designed to be ingested or implanted. And because the animals have an ink sac, they also have an abundant amount.

"We found that the melanin pigments in cuttlefish ink make it a perfect fit for use in battery electrodes that would ultimately be used in devices that operate in close proximity to sensitive living tissue," said Bettinger, an assistant professor in the departments of Materials Science and Engineering (MSE) and Biomedical Engineering. Melanin is the pigment responsible for the dark color of skin, hair and scales in animals.

The researchers discovered that when used as anode materials in batteries, naturally occurring melanins have a higher charge storage capacity compared to synthetic versions.

Whitacre, an associate professor of materials science and engineering and engineering and public policy, pioneered sodium-ion batteries, which use pigment-based anodes.

"Using natural materials in energy storage devices increases the likelihood for use in powering devices that operate in sensitive environments such as the human body," Bettinger said.

Nature can often be a resource to help solve technological challenges.

"Nature is an amazing engineer and has had many millennium to perfect the design of materials and structures," Bettinger said.

Current electronic medical devices use batteries that are encased and may have potentially toxic materials, so the researchers are working to build versions that are biodegradable or can be ingested after use.

A device using cuttlefish ink could be used for biosensing and drug delivery, and represents a step closer to their goal.

Other researchers involved in the project from CMU's MSE Department include Young Jo Kim, a research associate; Wei Wu, a Ph.D. student; and Sang-Eun Chun, a former MSE graduate student now a post-doctoral fellow in the Department of Chemistry at the University of Oregon-Eugene.

These experts and others are among more than 100 CMU faculty working together across disciplines to solve the world's toughest energy challenges through the university's Wilton E. Scott Institute for Energy Innovation.
Related Links: College of Engineering | Materials Science and Engineering | Biomedical Engineering | Engineering and Public Policy | Proceedings of the National Academy of Sciences | CMU's Chris Bettinger and Jay Whitacre Find Novel Biological Sources for Battery Materials | CMU's Christopher Betting Develops Edible Electronics for Medical Device Industry
---