Innovation in Health Care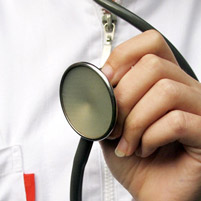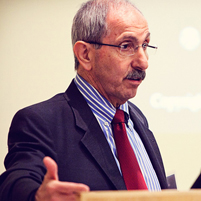 Art Boni, Exec Director, Donald H. Jones Center for Entrepreneurship
Carnegie Mellon University's inaugural Innovation in Health Care Technology Conference brought nearly 200 participants together on campus, with dozens more on the waiting list.
The day presented a unique opportunity for professionals, faculty and graduate students to explore the role of technological innovation and entrepreneurship in improving our nation's health care.
In true CMU interdisciplinary spirit, the event was co-sponsored by students from the BioPharma & Healthcare Club at Tepper School of Business and the Health IT Club at Heinz College.
"We initially wanted Tepper students to be prepared for the health care wave," explained Vikrum Ingle (MBA'12), one of three Tepper student co-founders along with Jenny Minott (MBA '12) and Adam Yoculan (MBA '12).
"We realized, however, that CMU as a whole is good at so many things — including policy, computer science, engineering and robotics — and created a larger conference focused on the university."
Accordingly, the timely and relevant topics discussed spanned business, technology and public policy, while speakers and participants hailed from numerous disciplines and backgrounds.
Keynote speakers included Dr. Rasu Shrestha, UPMC radiologist and VP of medical information technologies, and Don DeLauder, executive director of corporate innovation at Medrad.
Robert Dammon, Dean of the Tepper School of Business, presented the welcoming address and Associate Dean of Heinz's School of Information Systems and Management, Andrew Wasser, closed the proceedings.
More than a dozen panelists, most with CMU ties, addressed specific health care challenges including medical device innovation, health information technology and entrepreneurship in an environment of increased regulation and economic challenge.
"The complexity of the healthcare system is growing, costs are rising to an unsustainable level (over 18% of GDP), and the confluence of these challenges is leading to a situation where the industry is ripe for disruptive innovation," noted Arthur Boni, Executive Director, Donald H. Jones Center for Entrepreneurship, who served as a panel moderator.
"And Carnegie Mellon University will continue leading the way in this important area given our collaborative, interdisciplinary culture and 'DNA.' There are many examples of health care innovation at CMU ranging from spin-off companies and classes to industry sponsored projects."
It is just this transformative atmosphere the organizers strove to highlight.
"With the inaugural event, our focus was Pittsburgh and we wanted everyone to be inspired, to take a look at the tech that is going to be changing the world," said Ingle.
"In the upcoming years, we'd like to expand, bringing national thought-leaders to CMU to demonstrate the tremendous innovation that is happening here. We've just broken the surface."

Related Links: DiGioia Praised for Medical Innovation | Patient Safety | BrainPort | Speeding Commercialization | Summer Davos | QoLT | Greenlighting Startups | Tepper School | Heinz College
---