Tartan Athletics Club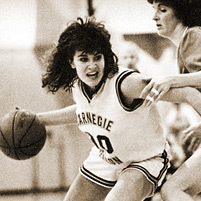 Lisa Georgiana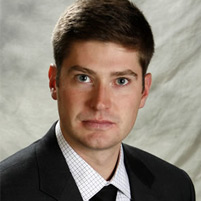 Evan Gelacek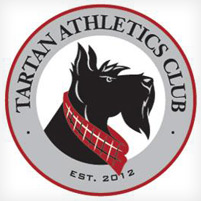 The Tartan Athletics Club debuted this fall as the Carnegie Mellon University Athletics Department launched an exciting new initiative for sports enthusiasts.

By engaging CMU alumni, students, friends and leadership, the program aims to grow, develop and expand the support already in place for CMU's athletics program.

The CMU Athletics Advisory Council — comprised of CMU alumni and friends — will serve as the inaugural Tartan Athletics Club Board of Directors. The group feels strongly that enhanced engagement with friends of CMU athletics is integral for the success of the athletics program.

"For me, there is simply no better way to stay involved with Carnegie Mellon," said former men's basketball player and Tartan Athletics Club Board Member Evan Gelacek (DC'05). "I've had an unbelievable opportunity to join a team of people who want to establish a legacy of positive interactions between student athletes, alumni, coaches, parents, university administration and the public."

The goals of the Tartan Athletics Club are to support the department's fundraising initiatives, regularly engage alumni athletes and raise awareness of the program to students, alumni and the community at-large.

"The Tartan Athletics Club will provide unique ways for Tartans to reconnect with their alma mater," said former women's basketball standout Lisa Georgiana (TPR'89, HNZ'95), who is also a member of the Tartan Athletics Club Board of Directors.

"Competitive athletics was a huge part of my college experience. Being able to represent Carnegie Mellon in the UAA is something I will always be proud of. I look forward to attending upcoming events and supporting initiatives to benefit current and future athletes."

To become a charter member of the Tartan Athletics Club — which provides regular communication from the department, along with invitations to special events — make a contribution to the Tartan Fund.

"Giving back is only one aspect of the larger goal which is to help ensure a continued forum for all interested parties to interact and communicate for the betterment of athletics at Carnegie Mellon," said Gelacek.

"This one is a win-win for everyone involved."

As part of Cèilidh Weekend's scheduled events on CMU's Pittsburgh campus, the Tartan football team face off against Denison University at 1:00 p.m. on Sat., Oct. 6, in Gesling Stadium. Admission is $5, CMU students are free. Come cheer the Tartans on to victory.
Related Links: Join the Tartan Athletic Club | Win-Win | Tartan Legacy | CMU Athletics
---