Bookmark and Share
Share this story on Linked In
Tweet this story
Share this story on Facebook
Email this story to a friend
Subscribe to Homepage Story RSS Feed
Criminologists Stumped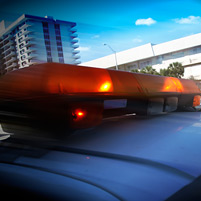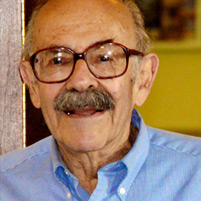 Alfred Blumstein
The FBI has released year-over-year changes in the level of violent crimes in the United States. The details are surprising to many.

The report highlights an impressive 5.5 percent drop in the number of violent crimes in 2010. And a 2.8 percent decline in property crimes such as theft and burglary.

Both of these declines follow an impressive drop that occurred in 2009.

It's a two-year trend that contradicts the general consensus that crime rates rise during times of economic distress.

Media outlets, including the Associated Press and the New York Times, sought out expert criminologists such as Alfred Blumstein for possible explanations.

Blumstein is the J. Erik Jonsson University Professor of Urban Systems and Operations Research at Carnegie Mellon University's Heinz College.

"The recent drop in violent crime on a national scale is striking," said Blumstein, whose research over the past twenty years has focused on criminal justice phenomena and policy.

"For almost a decade prior to 2009, the national crime rate remained impressively flat," he says. "That made the large decline in 2009 particularly impressive and started many criminologists thinking about potential causes for the drop."

Blumstein notes that until further detailed analysis is conducted, all hypotheses into the rapid downward trend are purely speculation.

Most people's explanations are based on steadily changing phenomena like better policing or a better cultural climate.

What is needed, however, is some explanation for what could be causing the discontinuity from the flat trend to the sharp decline in 2009 and its reinforcement in 2010.

One notable event that occurred in 2009 that quickly comes to mind is the inauguration of Barack Obama, the first African-American president of the United States.

Blumstein notes that at the same time this particularly salient event occurred, there were also interesting changes in the 2009 arrest data. 

He explained, "For murder, arrests of blacks went down by 2.7 percent while arrests of whites went up by 0.4 percent. A similar pattern exists for robbery and drug abuse offenses in 2009."

While Blumstein acknowledges these preliminary findings are sufficiently limited and certainly cannot prove an "Obama Effect," he feels they are consistent with one and warrant further investigation.
He also notes that if that effect prevails, it should show itself not only in crime statistics, but in domains such as school dropout and other areas.
"If we find the 'Obama Effect' to be a reality," he said, "it would represent the best news yet of movement in the many distressing racial disparities that continue to plague the nation."
Related Links: About Alfred Blumstein | Heinz College