Education for a New Economy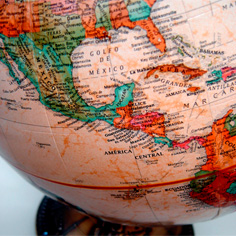 Carnegie Mellon's College of Humanities and Social Sciences (H&SS) will be offering two new programs in the fall — one in global politics and another in innovation, entrepreneurship and economic development (IEE).
The programs aim to prepare students to succeed in an increasingly international workforce and make contributions as citizens of a global society.
"Carnegie Mellon has consistently demonstrated a commitment to exploring the complexity of globalization," said H&SS Dean John Lehoczky. "These new programs will support the institution's academic and scholarly goals in this field."
Students will be able to select global politics as a primary major, an additional major or a minor, while the IEE is available as a minor. Both the new programs are initiatives of the Global and International Relations Program directed by Kiron Skinner, an associate professor in Carnegie Mellon's Department of Social and Decision Sciences (SDS).
"Carnegie Mellon is well-positioned to take a leadership role in the confluence of educational and research opportunities surrounding global and international relations that are likely to develop over the next few years," Skinner said.
The global politics program will provide students with a broad understanding of the complex, interdependent connections among politics, cultures, markets and technology around the world. Coursework will range from international trade and economic structures to political systems and cultural studies.
The program places heavy emphasis on the analytical social science tools and methods, such as behavioral decision-making theory and economic analysis, which facilitate the in-depth examination of global issues.
"The new major embraces a 21st-century design for a core social science program," Skinner said.
The interdisciplinary IEE minor was created to provide students with the opportunity to pursue academic interests in entrepreneurship, innovation management and economic development. Many of the minor's core courses and electives also focus on technology's role in the modern marketplace and its potential to influence future innovation and development.
The new major and minors represent key additions to a global and international relations program that is a relatively recent addition to H&SS's academic offerings.
"Under Kiron Skinner's leadership, we've been able to generate a remarkable program in global and international relations in a very short time," said John Miller, head of the SDS Department, which will administer the new programs.
Students completing the global politics major will receive a bachelor of science degree, and both programs will be available to all Carnegie Mellon students.
Related Links: College of Humanities & Social Sciences  |  Global & International Relations Program  |  Dept of Social & Decision Sciences
---