Experience the Culture Online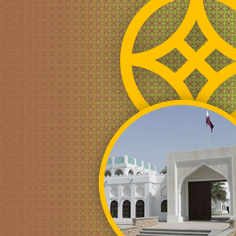 Carnegie Mellon has launched a new website — www.heritageofqatar.org — dedicated to the heritage and culture of the State of Qatar. The site enables viewers to experience the beauty and history of the country through its museums, forts, mosques, traditional houses and souqs (markets). It also features a one-of-a-kind detailed history of Qatar.
"Our hope for this website is that lifelong residents, newcomers and visitors will all be encouraged to get out and explore the heritage and beauty of the country," said Heinz School alumnus Carla Salman-Martinez (HNZ '05), a research associate at Carnegie Mellon. "This website compiles all the information you need to visit the various places: their history, exact location and hours of operation. And the content is provided in a printable format so you can easily take it with you on a visit."
Visitors to Carnegie Mellon University in Qatar can benefit from the site's easy-to-use tools. Among the site's features are an interactive model of a traditional Qatari mosque and various itineraries, driving directions and detailed maps for visitors.
Salman-Martinez conceived the idea and headed up the task. Guido Licciardi, an expert on cultural heritage preservation, gathered content. Hatem Alismail, freshman computer science student at Carnegie Mellon Qatar, developed the site. And Eman Yousif and Fatima Al-Kuwair, graphic design students at Virginia Commonwealth University in Qatar, completed the design work. Qatar Museums Authority and its staff provided guidance, expertise and support throughout the entire project.
"We're thrilled that our first collaboration with Qatar is one that so beautifully showcases the culture, the heritage and the people of a country that has so graciously welcomed us," said Dr. Charles E. Thorpe, dean of Carnegie Mellon Qatar. "The website shows the deep and vibrant history of Qatar, and Carnegie Mellon looks forward to many more ways in which we can work together with community officials."
This marked the first joint project between Carnegie Mellon Qatar and Qatari officials. In 2004, the Qatar Foundation invited Carnegie Mellon to join several other American universities at Education City, its effort to make Qatar a world-class center for education and research. 
Related Links: Heritage of Qatar  |  Carnegie Mellon Qatar
---