ETC Arrives in Silicon Valley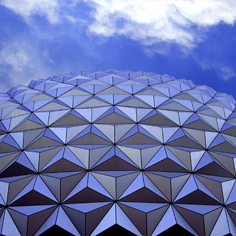 Artists and techies from Carnegie Mellon's Entertainment Technology Center (ETC)  have headed west to Silicon Valley. And projects already underway have students paired up with companies like Electronic Arts and Disney.
"ETC Silicon Valley is a wonderful development for ETC Global," said Carnegie Mellon's Eric Keylor, faculty supervisor along with Jiyoung Lee.  "This is the most dynamic area of the country for the industries and disciplines in which our students are most interested.  It's exciting to be here."
The students and faculty were welcomed with open arms by the world's largest gaming company, Electronic Arts, which employees a number of ETC alumni.
The company has also provided spacious surroundings for the newcomers to commence their creative work.
One of their projects involves supporting post-show attractions for Spaceship Earth at Epcot Center.
 Sponsored by Siemens Foundation and in collaboration with Walt Disney Imagineering and Walt Disney Parks and Resorts Online, the project includes creating games to reflect the exhibit's thematic re-design.
Another project involves the International School of the Peninsula (ISTP), an independent, co-educational dual language school for students, from pre-school to eighth grade.
The ISTP project encourages female students to consider computer science as a career, and uses Carnegie Mellon-designed educational software, called Alice, that teaches computer programming in a fun, three-dimensional environment.
"We're using Alice as a means to allow [these students] to have complete control over the creation of their own content and to impart beginning programming knowledge," Keylor said.
Lee believes the most exciting part is that the students are always meeting industry people.
"There are so many opportunities to go and visit companies, or for companies to visit us. We are learning, feeling the industry, and having fun."  
Related Links: ETC  |  Carnegie Mellon West
---