Carnegie Mellon, Tokyo University of Technology's Katayanagi Prizes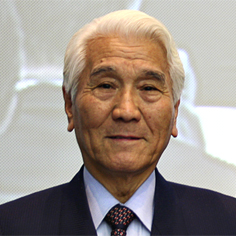 Carnegie Mellon, in collaboration with the Tokyo University of Technology (TUT), is honoring two leading computer scientists this month with the first Katayanagi Prizes.
Endowed by Koh Katayanagi, the founder of TUT and a leader in computing and academia for the past 60 years, the prizes recognize excellence and leadership in the field of computer science and technology.
"As the founder of the Katayanagi Prizes in Computer Science, I am personally very pleased to learn that the first prizes are awarded to two distinguished researchers," said Koh Katayanagi, chairman of the Katayanagi Institute.
In recognition of outstanding, sustained achievement in research, the first Katayanagi Prize for Research Excellence will be awarded to David A. Patterson, E.H. and M. E. Pardee Chair of Computer Science at the University of California at Berkeley.
Patterson's career encompasses all aspects of computer system design. His developments have been a force behind multibillion-dollar industries and his project-oriented research style has served as a model for many academic computer scientists.
The recipient of the first Katayanagi Emerging Leadership Prize will be Takeo Igarashi, associate professor in the Department of Computer Science in the Graduate School of Information Science and Technology at the University of Tokyo.
Igarashi has created much excitement among computer graphics researchers with his novel ways for creating complex animated objects using simple graphical interfaces. His work points to a future where animation design will be much more intuitive and less labor-intensive than it is today.
Patterson and Igarashi are being honored with ceremonies at Carnegie Mellon's Pittsburgh campus on March 20 and 22. They were also honored at TUT on March 12 and 13. The prizes carry an honorarium of $20,000 for a senior researcher and $10,000 for a junior.
Photographed: Koh Katayanagi

Related Links: Katayanagi Prizes  |  School of Computer Science  |  Tokyo University of Technology
---