Programming Team at World Finals in Japan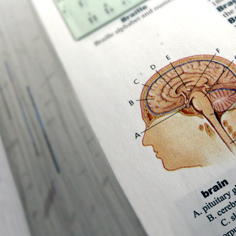 It's a race against the clock. Teams of students are huddled around a computer at the Hilton Tokyo Bay in Maihama, Japan. Tensions are high as some of Carnegie Mellon's finest programmers compete at the World Finals of the 31st ACM International Collegiate Programming Contest.  
Also known as the "Battle of the Brains," the contest pits computer science students against each other in a battle to solve complex, real-world programming problems within a grueling five-hour deadline.
The event aims to foster creativity, teamwork and innovation in building new software programs while testing students' ability to perform under pressure.
Sophomores Young Sub Bae and Nate Bauernfeind and freshman Lawrence Tan (team name: the Tartans) are representing the best of Carnegie Mellon's School of Computer Science. They earned their trip to Japan by placing second among 116 teams from 64 schools during a regional competition at the University of Cincinnati.
Carnegie Mellon Juniors Jeffrey Schroder and Andrew Warshaver and freshman Daegun Won were also among the top performers at the Cincinnati regional. Known as the Dragons, they placed fifth among the teams.
"Having one highly ranked team is a tremendous achievement," said Greg Kesden, the coach and a lecturer in the Computer Science Department. "Having two so highly ranked teams is amazing."
But it's also a curse, he added. The Dragons' performance almost certainly would have earned them a spot in the World Finals, but each school can send only one team to the event.
"These underclassmen were truly amazing," Kesden said of the Tartans. "In their first year competing, they defeated not only Carnegie Mellon's own upper-classmen team, but also teams consisting of upperclassmen and graduate students from all across the region."
In all, 85 teams are expected to take part in the finals in the hopes of winning awards, prizes and scholarships.
Related Links: School of Computer Science  |  The Contest
---