Qatar Campus Launches New IS Degree Program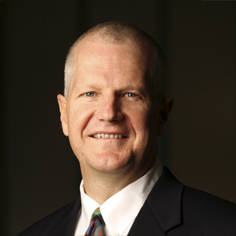 Carnegie Mellon University in Qatar is adding a third undergraduate degree to its course offerings. Information Systems (IS) is an internationally recognized, bachelor-of-science degree for students who want to understand and solve information problems for organizations.
"The new IS program is an obvious and welcome addition to our two existing programs: it is the natural bridge between Computer Science and Business Administration," said Charles E. Thorpe, Dean of Carnegie Mellon Qatar.
In addition to the IS majors themselves, Thorpe says Qatar's other students will also benefit from the new major.
"The courses offered in IS will be natural electives for computer science students wanting to understand the application of computer science in a business setting, or for business administration students wanting to understand how to process information."
The focus of the IS program is on giving students the knowledge and skills necessary to design systems for the effective use of information. IS majors master the skills needed to bring together people, process and technology in a way that yields results.
Graduates of the IS program are ideally situated to take a leading role in shaping our information-based future as technology managers, software developers, technical specialists, Web design specialists, consultants and entrepreneurs. Market research conducted by Carnegie Mellon Qatar shows that a demand already exists for an IS program and it will grow considerably over the next 10 years.
"We anticipate Information Systems will be a successful and popular addition to the curriculum at Carnegie Mellon Qatar," said Randy Weinberg, IS Program Director at Carnegie Mellon's Pittsburgh campus.
"We look forward to being active members of the Education City community and, in years to come, a major source of IS graduates trained and ready to serve the diverse and expanding needs for information technology and systems management, IT infrastructure, management support, IT innovation and entrepreneurship of the growing national and regional economy."
Information Systems, now a free standing program within H&SS, has been offered as a degree program at Carnegie Mellon University since the early 1980s. It was created by the Department of Social & Decision Sciences, which is an interdisciplinary unit in the College of Humanities & Social Sciences.
Related Links: Qatar Campus  |  Information Systems  |  College of Humanities & Social Sciences
---