Qatar Campus Hosts Tech Conference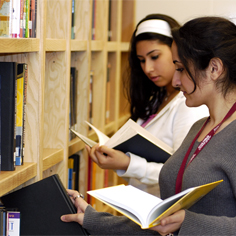 Computer science researchers from universities all over the world convened at Carnegie Mellon University in Qatar for the Asian Computing Science Conferences (ASIAN '07).
While it was the 12th annual ASIAN conference, the event marked the first time Qatar has held a technical conference on computer science.
From Dec. 9-11, guests had the opportunity to listen to presentations on leading-edge research in the field and forge important collaborations. They also had a chance — during their free time — to participate in an adventurous desert safari or take a relaxing ride on the calm Arabian Sea in a "dhow," the traditional wooden Qatari boat.
This year's conference — which focused on computer and network security — was organized by computer science professor Iliano Cervsato, Ph.D., and sponsored by Q-CERT.
Andrei Sabelfeld, Chalmers University in Sweden; Joshua Guttman, MITRE, USA; and Kazuhiko Kato, University of Tsukuba, Japan, were invited to speak.
Carnegie Mellon Qatar Campus offers students in the Gulf access to one of the most highly regarded universities in the United States. Annually ranked one of the country's top-performing institutions, Carnegie Mellon's programs in computer science and business are among its leading assets.


Related Links: ASIAN '07  |  Carnegie Mellon Qatar
---