Carnegie Mellon's International Film Festival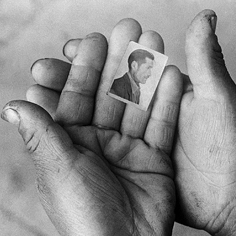 Carnegie Mellon students explore the meaning of freedom at this year's international film festival. "The Faces of Democracy," organized by the College of Humanities & Social Sciences' Humanities Center and running through Dec. 10, brings to Pittsburgh several award-winning, student-made short films and a dozen full-length features and documentaries.
Pittsburgh Post-Gazette film critic Barry Paris called the festival "highly ambitious and an important new addition to the city's motion-picture smorgasbord."  
"You couldn't ask for a more diverse, thought-provoking look at cultures and societies in transition, or of cinematic styles, in screenings intended to foster debate of the filmmakers' issues," wrote Paris.

The selections — many focusing on countries in political transition — represent a broad range of cultures, ethnicities, global regions and cinematic approaches. Viewers can compare and contrast democratic systems and discuss international issues. For example, those who attended the festival's first week reviewed a film, State of Fear: The Truth About Terrorism, that explores the 20-year war on terror in Peru (film clip pictured).
Several of the directors will also be in attendance to introduce their pictures. Moviegoers can look forward to: I Love You (Croatia, 2006), Your Name is Justine (Poland - Germany - Luxembourg, 2005), Stolen Eyes (Bulgaria, 2005), Faces of Change (United States, 2005), Foundation (Poland, 2006), Czech Dream (Czech Republic, 2004) and Black Gold (United Kingdom, 2005).
The festival's final week begins Dec. 7 and runs through Dec. 10 at SouthSide Works Cinema. A closing night reception will be held at the Regent Square Theater.
Related Links: H&SS: Humanities Center  |  SouthSide Works
---